Music Reviews
Page:
<
1
2
3
4
5
6
7
>
Anthony Joseph - Time
Heavenly Sweetness
Time is the 4th studio album for soul poet Anthony Joseph. Produced by Meshell Ndegeocello and backed by a new band, this new project sees Anthony making a shift from the Afro-funk sound he was creating with his Spasm Band. The sound is still soulful and jazzy but takes more of a back seat in supporting the poetry and is particularly effective on the low slung space funk of Hustle To Live which has a killer popping bass line, the ambient Shine and Joy, a tasty slab of Jazz-Funk.
Andy Allen, 02/14

Anthony Joseph & The Spasm Band - Leggo De Lion
Kindred Spirits
Anthony Joseph was a new name to me but he's been on the scene for a number of years. Joseph is an author of two poetry collection cds and also has just released the novel "The African Origins of UFOs". Lyrically this is an intense album which requires your full attention. Daydream for a second and you'll be lost, then you're back to the rewind button, to start again. Driving in whilst listening to this became rather fun and games because I must have listened to this four times over. The jazz soundtrack by The Spasm Band is just perfect, with a real feel of the 70s and Strata-East or Impulse classics, to ensure this is essential for your collection.
Simon Harrison, 04/07
Anthony Smith's Trunk Fulla Funk - Life as We Know It
Terrestrial Records
As I was listening to "Trunk Fulla Funk" I was left wondering what size trunk Athony Smith is actually referring to. Certainly there are moments when Anthony Smith and his band are grooving but its never enough to hold your interest. "That What It Do" is a nice midtempo cut and "Marching Orders" is easily the best track on the disc. The band really tears into this one and Anthony Smith provides impassioned Rhodes work. However tracks like "Funk Out With Your Junk Out" and "You got Mopped" were uninspiring at best. Most of the selections here feel more like pop tunes and are simply lacking that groove to make you move. This is certainly worth listening to but I can't promise that you'll want to keep listening after that.

Reg Dancy, 08/08

Antonio Adolfo, Brazil & Brazuka - Destiny
Far Out Recordings
My mind told me 're-issue', my mind expected to hear a bright, sharp sounding album full of 60's and 70's discoloured and poorly recorded batch of MPB... how wrong it was. I popped the album into the player and sat back wondering why I had overlooked this artist and how Far Out were to play such a significant roll in my musical life. WOW! - the first track made way for an abundance of wonderful Brasilian music.. so I decided to then read the sleeve notes. Simply said this album is the way Far Out Recordings allowed Antonio Adolfo a means to record brand new music in the style he was best known for in a modern day studio. A fresh clear beautiful sound was the product and the release. I love this album and "Luizao" is just one of the outstanding pieces on here. Great music.
Steve Williams, 08/07
Anushka - Broken Circuit
Brownswood Recordings
Hailing from Brighton, Max Wheeler and Victoria Port, better known as Anuskha present their brand of electro soul with patches of house and pop with their full length lp. "Broken Circuit" features dreamy chords, twisted beats by Wheeler and Port's angelic voice makes for a winning formula. They've already created a buzz with the lead single "I Have Love 4 You" and if you were worried about a let down, rest assured there isn't one. "Impatient" kicks off the disc with soulful hip-hop beats and sweeping chords. "Atom Bombs" starts out as an a capella that steadily builds into a drum n bass burner. "Fire To Me", a lo-fi house gem will no doubt become a favorite of DJs and fans alike. Wheeler's beats and arrangements alone would certainly nod your head and move your feet. However Port's resonating songwriting and lovely voice makes this release among the best of the year.
Reg Dancy, 12/14
Art Bleek - Between Yesterday and Tomorrow
Loungin' Recordings
As we move into 2007 I've been finding numerous albums that I missed last year and I'm sure this will be the same in the coming year, as things released are arriving in vast quantities and we're still in January. One I did miss was "Between Yesterday and Tomorrow" and I've no idea why especially when the single "Wanderers Creek" featured remixes by Domu and Maddslinky. I must have been daydreaming when that was released, but the good news is that it's being re-issued via Goya very soon. So back to Art Bleek's debut, we have an album that builds wonderfully over the thirteen tracks. Starting with the haunting cinematic "Wanderers Creek" through the jazzy hiphop "Get Your Weight Up", to the more uptempo "Airgasm" and that's just three corkers to get you started, proving to us all that whatever the style, Art Bleek certainly knows what he's doing. Keep your eyes peeled for more blinding remixes from Slope, Charlie Dark and Lil' Bo Tweek.
Simon Harrison, 01/07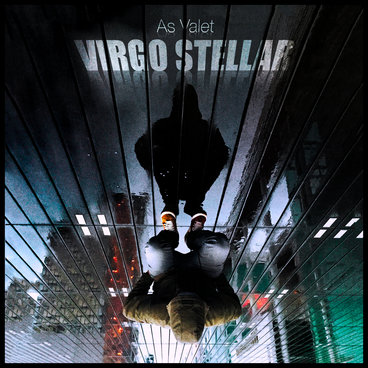 As Valet - Virgo Stellar
Futuristica
Parisian Producer/beat maker As Valet, former member of the group Electric Conversation delivers a deep dish of soulful electronic grooves with "Virgo Stellar". Valet's abstract compositions underline his skill at cultivating an ecosystem of sublime electronica. Whether it's downtempo or infectious deep house, the result is a deep dish of musical goodness. "Come True" is a warm and mellow house gem that glides underneath the blissful vocals of former Electric Conversation member LaNote, who is featured throughout the disc. "Verite' Sur L'amour" has a deep and percolating beat that is augmented by the vocals of J.Mcfysian and LaNote. "Lab E Aint" is the lone instrumental and is a slice of heaven due in part to the sublime blending of electronica, wordless harmonies and atmospheric grooves. This is a terrific release from a producer who shamefully remains under the radar. This release should provide the shine he rightfully deserves.
Reg Dancy, 07/21
Asher Gamedze - Dialectic Soul
On The Corner
"Dialectic Soul" is the debut from drummer Asher Gamedze. The Cape Town, South African resident garnered much attention when he appeared on Angel Bat Dawid's album "The Oracle" last year. From the first note on the fiery "State Of Emergence" you're immediately pulled into Gamedze's consciouseness. Gamedze's intense drumming dynamics set the tone for Buddy Wells wailing Tenor that echoes the people's voices rising up to oppression. "Slyabulela" strikes a softer tone with Nono Nkoane's soothing vocals filled with poignant lyrics gliding on top of Wells and Robin Fassie-Kock's melodic trumpet. "Eternally" is pure fire with bassist Thembinkosi Mavimbela's thunderous bass rhythms keeping everyone on top of their game. Gamedze's pulsating cymbals heighten the intensity and create a canvas for Wells and Fassie-Kock to swing. This triumphant debut is about reclaiming the soul of all fellow human beings during these trying times. Gamedze taps into the spirit of Coltrane as well as the activism of Miriam Mabeka and the result is a collection of exceptional compositions that inspires hope for all of us. What a recording. You need this as much as any recording you'll purchase this year.
Reg Dancy, 10/20

Astor Piazzolla - Essential Tango
Manteca
Another great double CD from Manteca which covers recorded and live recordings from in the 1970's and 1980's. Astor Piazzolla revolutionised Argentinean tango but in the process made himself a lot of enemies within his own country, it wasn't until later in his career that his work was honoured there. It's estimated he wrote over 3,000 pieces of this new tango (tango nuevo) with jazz and classical mixing into the traditional tango 'a music for the head – as well as for the soul'. Magic.
Graham Radley, 03/07
Asymuth - The Aurora Remixes
Far Out
For over forty five years, Asymuth has been one of Brazil's most treasured bands. The trio of Jose Roberto Bertrami, percussionist Ivan Conti and guitarist Alex Malheiros have released over twenty albums. When you have a catalog as deep as Asymuth's, it's no surprise that the "Aurora Remixes", a collection of previously unreleased material would attract some of the foremost DJs in the game today. Some of those heavyweights include 4Hero and their superb rework of the title track. "Aurora" is a sublime tune filled with soothing Samba rhythms augmented by Jose Roberto Bertrami's electric piano. Maddslinky picks up the tempo with the percussive infused house flavored mix of "Ta Nessa Ainda Bicho". Another highlight is "In My Treehouse (We Are The Horsemen Remix)" filled with funky bass licks and keyboard rhythms. The "Aurora Remixes" also includes the original recordings as well so this an essential record for any Asymuth fan and without a doubt will influence newcomers.
Reg Dancy, 10/13
Page:
<
1
2
3
4
5
6
7
>