Music Reviews
Page:
<
1
2
3
4
5
6
7
8
>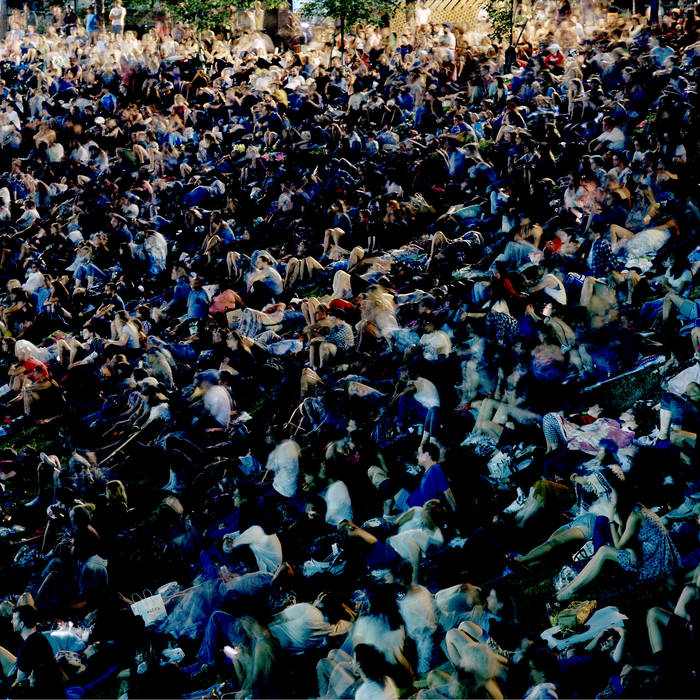 Matthew Tavares & Leland Whitty - Visions
Mr Bongo
Keyboardist Matthew Tavares formely of BADBADNOTGOOD is joined by former band-mate saxophonist Leland Whitty on the deeply satisfying "Visions". Tavares and Whitty are joined by bassist Julian Anderson-Bowes and drummer Matthew Chalmers to round out the quartet. "Visions" is filled with meditative and spiritual compositions that are open and atmospheric. "Through The Looking Glass" is spiritual jazz highlighted by Whitty's flourishes on soprano and Tavares modal approach on keys. The intensity kicks up on "Woah" before Tavares slows down the pace with his fluid piano phrasings. Whitty exchanges his sax for flute and the soft tone compliments Anderon's gentle guitar strokes on the sublime "Visions Of You". The quartet came together and completed this album in one take. It's a triumph from these like minded musicians to compose such a heartfelt and spiritual record.
Reg Dancy, 04/20

Mawkin Causley - The Awkward Recruit
Navigator Records
Essex folk band Mawkin in a very successful collaboration with the wonderful singer Jim Causley from Devon. The result is inspiring with their live sets adding to the excitement and expectancy over this They've managed to capture the freshness of their take on traditional folk and it's all so wonderfully topped off by that terrific voice. Recommended.

Graham Radley, 08/09

Max Cole - Star Charts
Wah Wah 45s
2006 is certainly going to be quite a year for Max Cole, with three projects being released over the following months. First we have Max's excellent debut for the ever consistent Wah Wah stable. Max has a lovely if unique voice which just gets better and better with every play. The single "Mo High" which was released in 2005 stood out to be that little bit different, but those not convinced will find a slightly different vibe here and it's a pleasure to listen to. Initially a bedroom producer who knows that it's not all about electronics he is also a dab hand at various instruments, giving this the live feel suited to Max's vocals and wonderful guest vocalists Deborah Jordan and Lucy May. The next two projects from Max are Moto Tengu and Other Worlds: can't wait.
Simon Harrison, 05/06
Maya Azucena - Junkyard Jewel
Purpose
Brooklyn native Maya Azucena first put her name on the map in 2003 with her debut "Maya Who?!". A great blend of soul and funk highlighted by a dynamic voice you would not forget even if you tried. For those in the know, it was quite obvious how talented this woman is. Finally, we have "Junkyard Jewel", an acoustic album with a solid band to provide her with a raw authentic sound. In this setting, the music is stripped down and the feeling is more personal. You get the impression that Maya reached back into her musical roots and pulled out hymns that have played a part of who she is today. The vibe has a folk feel to it and evokes all sorts of emotions. Be it joy, pain, spiritual or blues. It's hard to really zero in on tracks that stand out because the entire disc flows very well. However, "Runaway blues" really left a impression on me with the strong vocal harmonies laid out. The performance on "Wash Over" is downright stirring with violinist Tarrah Reynold's persuasive melodies. If that wasn't enough, she puts her stamp all over Leonard Cohen's "Hallelujah". Want to hear a beautiful voice in it's purest form? Make room for some quiet time and give "Junkyard Jewel" a listen.
Reg Dancy, 12/07
Me&You - Floating Heavy
Tru Thoughts Recordings
2007 is turning out to be the year of the cover song, with numerous raggae, jazz, funk and house versions doing the rounds on radio stations and dancefloors. One track I've not played for many years is Roni Size's "Brown Paper Bag": a classic, yes, but every time a certain Mr Peterson plays in Leeds, he plays this track without fail. I've never worked out why but maybe he'll explain one day. You&Me aka co-owner of Tru Thoughts Rob Luis and TM Juke have produced a reggae verison that has bought life back into "Brown Paper Bag". "Floating Heavy" is a cracking album that really mixes up the styles. From drum & bass, soul, broken beat, jazz, raggae, disco, dubstep through to break beats, this will keep me happy with anthems for the rest of 2007 and beyond.
Simon Harrison, 05/07
Medline - A Quest Called Tribe
My Bags
French producer Medline's latest release "A Quest Called Tribe" pays tribute to A Tribe Called Quest. Medline adds a gentle touch along with a melodic soul jazz groove to some of our beloved recordings from the legendary hip-hop trio. For starters the classic "Relaxation Electrique" is transformed into a sublime number with soothing vibes. "Jazz (On A Du)" is a medley of well chosen Tribe treats. "Trouver une Voie" channels "Find A Way" from the Love Movement lp. A delightful reminder of just how treasured these tracks are. Not to mention the creative possibilities when placed in the right hands. Medline's cool rhythmic arrangements will ease any concerns. A superb record worthy of repeated listens.
Reg Dancy, 03/19
Mekbuda - Convincing Delusions
Ubiquity
Mekbuda is the latest group to emerge from the burgeoning Russian Jazz scene. Their release "Convincing Delusional" is an experimental ride filled with a touch of cosmic jazz. The opening track "KSpacey" is layered with exotic melodies. Keyboardist Alex Petrov and trumpeter Igor Shilov play with a rhythmic urgency that trickles down to the rest of the band. "Distant Shining" is a serene and tranquil space odyssey. "The Space Of Variations" is a ambient composition highlighted by gorgeous flute melodies layered on a hypnotic groove. Despite only six tracks each one is dynamic and showcases their compositional chops. An impressive release that fits in nicely alongside the new generation of jazz musicians.
Reg Dancy, 11/20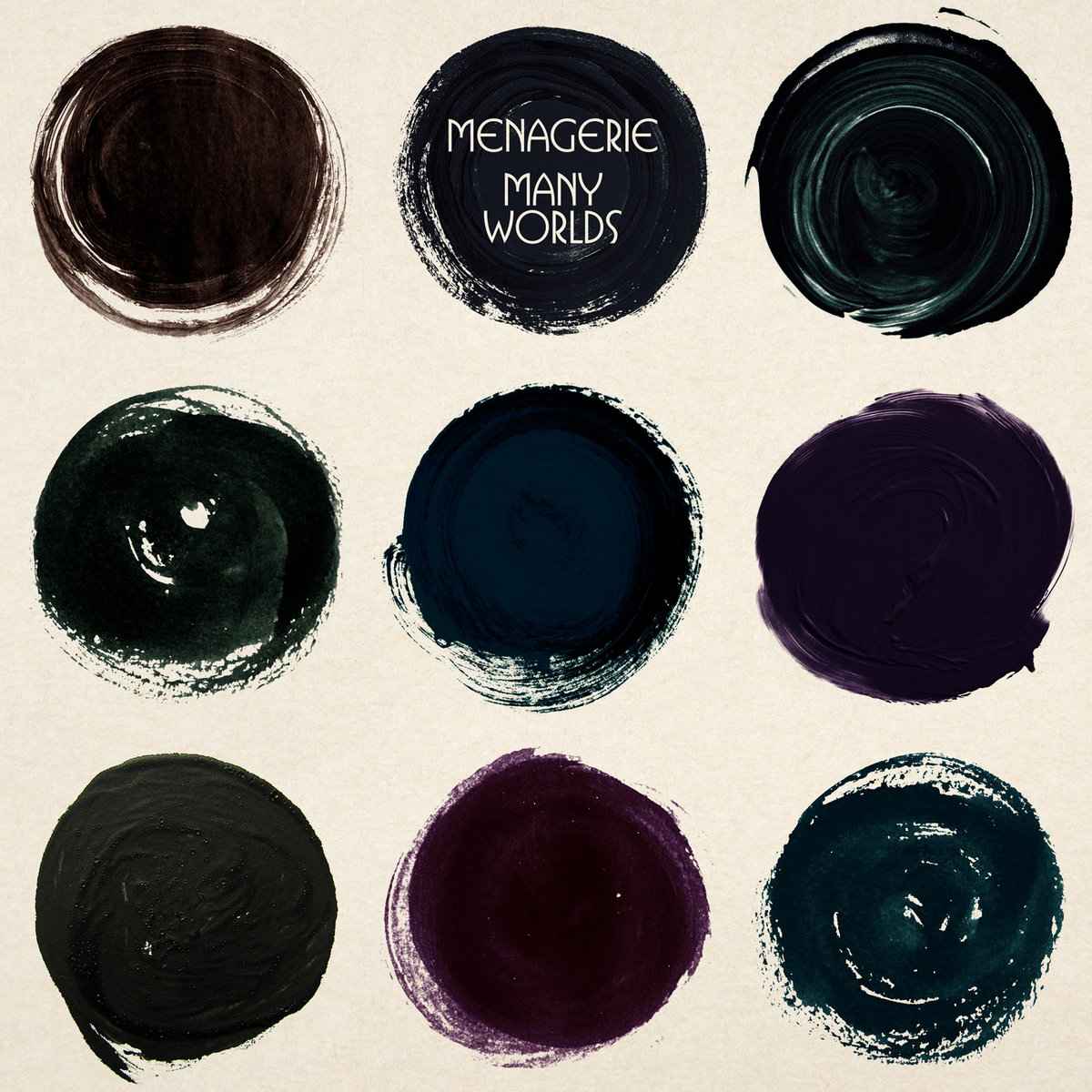 Menagerie - Many Worlds
Freestyle
DJ/Producer Lance Ferguson aka Lanu has so many projects that it's futile to keep track. What's extraordinary is there's no dip in quality in any of them. Whether it's The Bamboos, Rare Groove Spectrum or his Lanu project. Now with the third full length from Menagerie, he continues to cement his status as one of Melbourne's brightest stars. "Many Worlds" blossoms with spiritual and straight ahead jazz compositions. The disc kicks off with potent "Hope". Phil Noy's robust tenor is in top here while Daniel Farrugla pushes everyone to the edge with his spirited drumming. The ex-factor here is the hymn caliber vocal harmonies that elevate the track to greater heights. The title track features a slow burning groove but the dynamic interplay amongst the musicians are high intensity. Pianist Mark Fitzgibon forays on electric piano are complimented by the sheer harmonic guitar rhythms sprinkled throughout. "Hymn of The Turning Stone" is another winner. Fitzgibbon's brings the thunder once again with melodic flourishes that will keep your head on a swivel. Noy's playing evokes images of Pharoah Sanders and the stylistic touches of the composition allows everyone to shine among this nine piece unit. The energy of the compositions, the musicianship and the vocal harmonies are healing and downright marvelous. Whether you're a lover of spiritual or straight ahead jazz, purchasing this record will provide immediate satisfaction.
Reg Dancy, 03/21
Menagerie - The Arrow Of Time
Freestyle
Producer and multi-instrumentalist Lanu Ferguson has serenaded us with a myriad of projects ranging from The Bamboos to Black Feeling. His broad musical vision have made him a sort after musician and created high anticipation for his releases. Menagerie, his latest project is no exception. Ferguson's latest is inspired by the 1970's spiritual jazz era and is filled with post bop spiritual and Afro jazz rhythms. "Evolution", erupts with an enchanting piano solo and percussion followed by Fallon Williams philosophical words of wisdom. "The Arrow Of Time" is another winner fueled by simmering horns, tantalizing keys and a harmonious vocal chorus. "Spiral" is an infectious jazz funk gem with a monster groove. "The Arrow Of Time" is a marvelous collection of compositions that inspire joyous energy and warm vibes. Ferguson once again knocks it out of the park with an album that provides definite satisfaction.
Reg Dancy, 02/18
mfp - Natural Law
R2 Records
Masaki Konagi, aka MFP first caught our attention when he appeared on Gilles Peterson's "Brownswood Electr*c 2". Now with his debut "Natural Law" we're serenaded with a collection of laid back hip-hop beats and infectious synth laden grooves. MFP (Mindfullpeace) has assembled some notable collaborators to bring out the best in his compositions. The aptly titled "Your Warmth" kicks off the disc with warm and hazy synths and a catchy drum snare beat. The title track is drenched in LA funk and features Melbourne based vocalist Alien. Simon Mavin of Hiatus Kaiyote adds beautiful electronic piano melodies to "Darlin Darlin". Other notable contributors include Sauce 81, Natalie Slade and rapper Stan Smith. Masaki becomes one with nature and delivers an organic collection where the warm vibes get inside your body and puts you in a good headspace.
Reg Dancy, 03/21
Page:
<
1
2
3
4
5
6
7
8
>