Music Reviews
Page:
<
1
2
3
4
5
6
7
8
9
10
11
12
>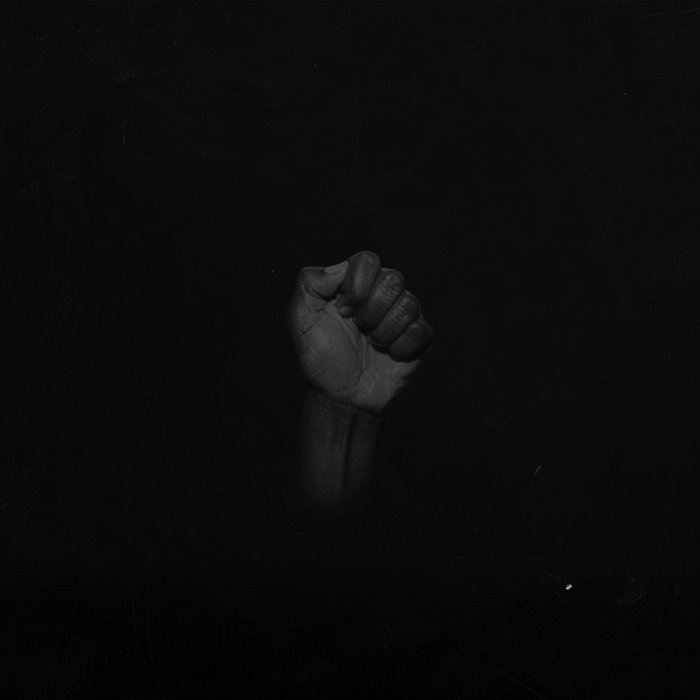 Sault - Untitled (Black Is)
Forever Living Originals
You know you're onto something when you release two lps with little fanfare and yet they become instant underground hits. That's what happened to the group known as Sault. Producer Dean "Inflo" Wynton Josiah and songstress Cleo Sol have made quite the impression not only with their first two lps "5" and "7" but separate careers as well. Inflo has produced for Michael Kiwanuka and Little Simz. Sol has recently released her solo album, which is also produced by Inflo. While the first two lps had a soulful dance appeal, their third lp "Untitled (Black Is)" is stripped down unabashed soul at its best. The theme of the disc is Black pride and whether it's poignant interludes from Sol or the powerful compositions throughout the message shines loud and clear. "Hard Life" has an unrelenting drum snare beat that finds Sol singing about the struggle to be heard and that a change is coming. "Bow" is percolating with afrobeat rhythms and the additional vocals of Michael Kiwanuka. "Miracles" is classic emotive 70s soul at it's purest form. With Sol's seductive vocals supported by enchanting backup vocals, you've been lured into the belly of the recording and your only wish is that it doesn't end. Inflo's prodcution and arrangements are flawless. Each track flows to the next one and by the time you've reached the end you know you just got off an amazing ride. In a year filled with outstanding recordings, "Untitled (Black IS)" is without a doubt one of the best albums of the year. Given all that's happening around the world it couldn't have arrived at a better time.
Reg Dancy, 07/20

Scrimshire -
Wah Wah 45s
Adam Scrimshire is known to many as a producer, musician and dj, having delivered a number of singles over the years for Wah Wah 45's. "Along came the devil one night" is his first full length release and it undoubtedly demonstrates that he is an artist deserving of a bigger stage. Scrimshire has taken all his musical influences in jazz, soul, Latin and folk to craft a record filled with great melodic tunes and an array of talented vocalists to propel them to greater heights. Let's start with "The low road", a lovely track that fuses elements of jazz and pop and is aided by the husky voice of Rob Hynd. The title track is a wonderful instrumental filled with tango influences and warm string arrangements. "Springtime" is a lush, eloquent jazzy number that features the beautiful voice of Claire Laurent. The disc finishes up with the folk flavored "I have come to you" which features Stac. I was a little disappointed that there were only nine tracks here. One can't complain when every track embodies superb compositions, gorgeous songwriting and talented musicians to match. Simply put, this record is a flat out winner.

Reg Dancy, 07/09

Scrimshire - Listeners
Albert's Favourites
Adam Scrimshire's fourth full length release is a triumph ripe with brilliant haunting recordings. "Listeners" takes you on journey of blissful soundscapes fusing soul, jazz and electronica. The title suggests that he's more of a listener as he allowed his collaborators freedom to express themselves by sharing their own stories. Those collaborators are a collection of some of our prominent artists on the scene today. "Life Is Valuable" is an electronic soulful tune that features the husky vocals of James Alexander Bright. The rising multi-instrumentalist Emma Jean Thackray's warm vocals and trumpet phrasings are a delight on "Won't Get Better". The disc wraps up with the glorious composition "Thru You" featuring the incomparable Georgia Anne Muldrow. My minor quibble is there's only nine songs but rest assured that each song is a delight worthy of repeated listens. All of Schrimshire's recordings have been superb but this may be his best yet. Highly recommended.
Reg Dancy, 08/19

Scrimshire - The Hollow
Wah Wah 45s
Adam Scrimshire's follow up to his 2008 release is filled with a wide variety of melodic compositions covering all matter of styles. There's a load of stellar vocal contributions as well as tasty instrumentals that makes the album flow at a swift pace. For instance there's the latin flavored "Everything You Say" that receives support from Cinematic Orchestra vocalist Heidi Vogel. "Home" is a wonderful dance track infused with a spirited groove and heavenly vocals from the Resonator's Faye Houston. "Ascension" features funky brass courtesy of the Hackney Colliery Band. Sometimes less is more and with nine high quality tracks that is certainly the case here. If you liked Scrimshire's first record there's no doubt you'll love this one. Don't miss out on this superb record.
Reg Dancy, 05/12

Sean Khan - Palmares Fantasy
Far Out Recordings
Saxophonist Sean Khan heads to Rio De Janeiro to collaborate with the iconic multi-instrumentalist Hermeto Pascoal. You could say that these two are kindred spirits when it comes to improvisation. Their quest for freedom and being in the moment is heard throughout on tracks like "Montreux". This Pascoal original finds him creating rhythms with the use of a teapot and a pint of water. Khan's phrasings are subtle but resonate nonetheless. Another Pascoal cover. the breezy jazz funk "Tudo Que Voce Podia Ser" features the sublime vocals of Rio native Sabrina Malheiros. Khan's own compositions hit the mark as well. The orchestral "Moment Of Collapse" is draped in wind swept strings and the beautiful vocals of Heidi Vogel. "The Blonde" finds them swinging hard and having a good time. Bassist Paulo Russo and Asymuth drummer Jim Mullen keep the rhythm percolating at a fever pitch and laying the groundwork for Khan's soloing. Inspired by the 17th Century settlement of Palmares in Brazil's Alagoas region, Khan takes the listener on an astral journey that is pure bliss. Khan and Pascoal together are a real treat that you shouldn't miss.
Reg Dancy, 07/18

Sean McCabe - It's Time
Z Records
"It's Time, the full length debut from DJ/Producer Sean McCabe isn't merely a bunch of dance tracks thrown together to fill an album. Instead McCabe has crafted an assortment of arrangements ranging from soulful house to garage. There's plenty of tasty treats here that will twist your hips and move your feet. For instance, "Everything's Alright" is a melodic soulful house gem with a gorgeous hook, topped off with vocals from Erik Dillard. "Back to Front" featuring Nathan Adams is a infectious dance floor burner with Jazzy horns. "Love For Life" will evoke memories of the classic Sal Soul recording "Moment Of My Life". Any of these cuts could be a dance floor hit, further evidence of the production prowess of McCabe. With the backing of Joey Negro's Z records, expect to hear a steady diet of this superb release for months to come.
Reg Dancy, 12/14

Seckou Keita SKQ - The Silimbo Passage
World Adventures
If ever the term 'world music' could apply to a band, then it's here. Seckou Keita SKQ is a quintet, consisting of Senegal's Keita on the kora (a 21 string harp/lute like instrument from West Africa, played using only the thumbs and index fingers), accompanied by an Italian double/electric bassist, an Egyptian violinist, and a percussionist and vocalist both hailing from The Gambia. But don't let that scare you; this isn't some kind of hideous concept fusion group (the stuff of politically correct, right-on musical nightmares). Far from it. This is genuinely beautiful and uplifting music that requires little or no explanation. The focus is on Keita's crisp, clean and impeccable playing of established West African roots sounds, with sympathetic support from the accomplished musicians around him, adding little tweaks of Arabic or flamenco rhythm here and there. A wonderful album that had me engrossed and that played all the way through twice before I even touched the controls.

Tom Breslin, 05/08

Secret Stealth - Mince & Onions
Bocajito Records
Secret Stealth are Nottingham's Bob Sadler and Jim Baron and the oddly titled 'Mince & Onions' is the follow up to the duo's 2005 debut 'Ssshhh'. With element of disco, boogie, electro and house all thrown into the mix this should appeal to fans of the Baron's other project Crazy P. The soulful cuts 'Drive Me Crazy' and 'Hooked On You', both of which feature Holly Brackler on vocals are the standouts for me along with 'Free' a gorgeous string laced arrangement reminiscent of 4hero.

Andy Allen, 03/07

Seed Ensemble - Driftglass
Jazz re:freshed
Just when you thought the burgeoning UK jazz scene couldn't get any better along comes another group to blow your mind. Seed Ensemble is a ten piece collective led by alto saxophonist Cassie Kinoshi. "Driftglass" is filled with afro-futurism, poetry and protest brought to life by an array of uber talented musicians. The title is named after a short story by Science fiction writer Samuel R. Delany. "Afronaut" features thought provoking poetry from Xana. Sheila Maurice-Grey's glorious trumpet phrasings is just a nod of a strong horn section that includes Theon Cross on Tuba and Chelsea Carmichael on Tenor sax. Drummer Patrick Boyle keeps the beat at a fever pitch. "Wake" (for Grenfall) features lyrics by Langston Hughes sung by Cherise Adams-Burnett. The sobering tone and vocal harmonies juxtaposes images of injustice past and present. "Interplanetary Migration" is a spirited melting pot of jazz and afro-beat plus spoken word from Mr Ekow. Between working in other groups like Kokoroko and Nerija, Kinoshi has created something special here. She has composed a superb collection of music that makes a statement. The result is one of the best albums of the year
Reg Dancy, 03/19

Sefi Zisling - Expanse
Tru Thoughts
The Tel Aviv music scene has blessed us with some amazing musicians in recent years, none more impressive than trumpeter Sefi Zisling. His sophomore album "Expanse" is filled with warm cozy grooves and captures the spirit of 60s soul jazz groups like Jimmy Smith and Grant Green. Zisling recorded this in a live session with an array of talented musicians and they stay firmly in the pocket. "Happy Solar Return" is a nine minute afrobeat inspired number that features multi-instrumentalist Kutiman and fueled by Idan Kupferberg on percussion "Ongoing Morning" is a slow and dreamy ballad that showcases Zisling's clean tone. The finale is a sixteen bouncy soul groove jam session certain to get your toes tapping. Zisling embraces the groundwork of the pioneers before him while pushing the music forward. Ensuring that you're gonna have a funky good time.
Reg Dancy, 01/20
Page:
<
1
2
3
4
5
6
7
8
9
10
11
12
>