Music Reviews
Page:
<
1
2
3
4
5
6
7
8
9
10
11
12
>
The Perceptions - Introducing....
Freestyle Records
The Perceptions are an ensemble of some of the UK's finest musicians displaying their affection for the 60's soul-jazz era. Among the members are Gary Crockett on bass, John Wilma on sax and the dynamic Snowboy on percussion who also serves as the band leader. When you reflect on that era you can't ignore the presence of the Hammond B-3 Organ and the role it played in the music. Sam Gambarini's organ playing evokes memories of Richard "Groove" Holmes and Jack McDuff and takes the music to another level. The band comes out swinging hard on "Right Or Wrong", a funky tune that finds John Wilma out front on Tenor with a sound that is rich and provides plenty of depth. "Nick's Knack" is another funky number that features the crisp guitar playing of Leigh Gracie. John Wilma and Sam Gambarini also take turns strutting their stuff on this neck snapping, finger popping track. "Running The Risk" is a mid-tempo groover that delivers funk so thick you need a knife to cut through it. For a minute I thought I was listening to the JB's in the middle of one of their jam sessions. The Perceptions aren't fooling around here. They swing hard and often and sound right at home making soulful funky music. If you dug the sounds of Jack McDuff, Stanley Turrentine and the countless other artists that were laying down the groove then record is definitely for you.
Reg Dancy, 10/08
The Politik - The Politik
Antipodean Records
Sometimes the gap between the release date for that coveted CD can seem so distant. Sure I have other selections to hold me over but I've been teased with the pending release of the Politik for quite some now. Almost a year to be exact. It's enough to make a music fiend go postal. Fortunately, the anticipation has paid off and the Politik is finally in my possession. Who is the Politik? New Zealand born and now London resident Mark De Clive Lowe and Bembe Segue, that's who. Mark has become adept at merging his jazz influenced background with soul, funk and broken beat. His last CD, "Tides Arising," is proof of that and should be picked up if you don't have it already. Bembe is one of the most sought after vocalists in the UK today. Having worked with Bugz In The Attic and 4 Hero, among others. On the Politik, Mark and Bembe build on the foundation they created from "Tides Arising" and the "Freesoul Sessions", the latter being their weekly jam sessions with several other musicians. The chemistry between them is evident on "Moonlight Feat. Blu". The combination of Blu's superb rhyme flow, Bembe's complimenting vocals and Mark's keyboard wizardry make this one a highlight. "Money" is another pleasing track that has an irresistible groove, great synth work and Bembe's soulful vocals. On "Mistaken" and "She's Gone", Mark slows down the tempo and creates gorgeous melodies that gives these songs a richness and character that will remain with you well after the song has completed. If you picked up the import, "Black Sun" is another treat that you'll enjoy. It's one of their first singles but didn't make the US release. Don't feel like you need to pick up the import for that one. You can check it out on the Politik myspace page. Bottom line, this is a very good CD with thirteen tracks that fuses the improvisational techniques of cosmic jazz with soul and broken beat. Simply put, this will have your head nodding from start to finish. Refreshing and enjoyable.
Reg Dancy, 12/07
The Prime Element - Alborada
Kindred Spirits
Kindred Spirits launch their new imprint, Free Spirits Series, in fine style with this much sought after rarity. 'Alborada' was originally released on Trova Records in 1976 by The Prime Element, a band formed by Argentinian musician / composer / arranger, Carlos Franzetti shortly after his move from Buenos Aires to New York. It fuses spiritual and modal jazz with soul and a heavy dose of Latin, to take us on a truly satisfying musical journey, with delights such as 'Southamelodic', 'In The Dawn Of Time', 'The Prime Element' and 'Lola'. One not to be missed!

Andy Allen, 05/06
The Public Opinion Afro Orchestra - Naming & Blaming
Hope Street Recordings
Hailing from Melbourne, The Public Opinion Afro Orchestra return with their long awaited sophomore lp. Over the last decade they've established themselves as a formidable group in the Afrobeat arena largely from their mesmerizing live performances. They pull no punches right from the start with the uplifting yet fiery "No Passport". "Fight So Hard" is a mellow extended tune brimming with soulful sax and lively percussion. The title track "Naming & Blaming" rides a slow burning groove that also features MC One Sixth and singer Lamine Sonko. The band's strong opinions regarding politics and social justice are wrapped around hypnotic grooves and infectious rhythms. It's a lethal combination that makes them one of the premier ensembles on the scene today paying proper respect to the Afrobeat culture.
Reg Dancy, 02/19
The Putbacks - The Putbacks
Hope Street Recordings
Melbourne's fertile music scene is the gift that keeps on giving. The Putbacks have been around for a minute but this is their first proper release. Produced by Paul Bender (Hiatus Kaiyote) their self-titled debut is filled with delicious 70s flavored acid soul funk and heavy guitar rhythms. "The Ways" is dark psychedelic funk that meshes perfectly with the raspy soulful vocals of Bilal. "Hold On" is slinky instrumental organ grinding funk with hypnotic chords. "No Man No" is a mellow groove with heavenly strings courtesy of Miquel Atwood Ferguson that channels early Charles Stepney recordings. Each of the sixteen tracks here packs a punch and serves up uncompromising gritty funk just the way we like it. After backing Emma Donovan a few years back they're ready to take center stage. If you like 70s groups like the Meters and early Stax recordings then you're gonna love this.
Reg Dancy, 02/19
The Quantic Soul Orchestra - Tropidelico
Tru Thoughts Recordings
Known for embracing the rare groove sound, Will Holland adds a little Latin flavor to his latest project "Tropidelico". The talented Quantic Soul Orchestra storm through an array of styles ranging from Psychedelic Soul, Hip Hop and Cumbia. The latter largely influenced by Will's relocation to Colombia. In addition to the usual cast of great musicians is famed Peruvian pianist Alfredo Linares and UK drummer Malcolm Catto. Plus many others. The new sound shines bright on the track "Melidous Wayfarer" an energetic number filled heavy percussion and lively horns. Brooklyn born rapper J-Live assists on the funky "She Said What?". Noelle Scaggs does wonders on "Lead Us To The End", arguably the hottest cut on the disc. "Tropidelico" is an exciting exploration into the sound of Colombia. Once again Will Holland taste in music pays dividends for the listener.

Reg Dancy, 03/08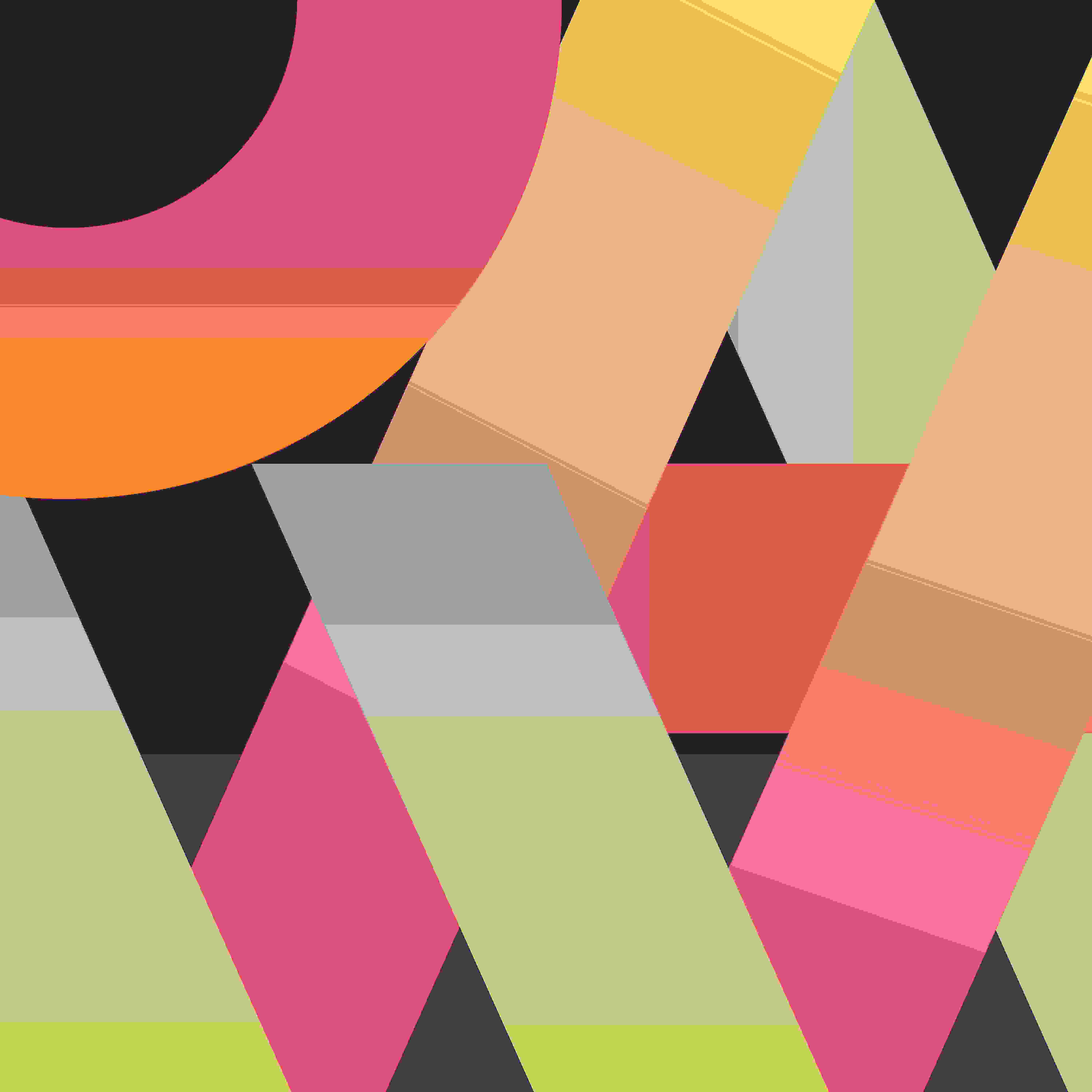 The RAH Band - Producer's Choice
Atjazz Record Company
Richard Anthony Hewson aka The RAH band returns with his latest release "Producer's Choice". Hewson's career dates back to the sixties when he worked with a wide array of musicians from the Beatles and Diana Ross to Herbie Hancock. Hewson founded the RAH band in 1977 and hasn't released anything since his "Perfumed Garden" ep in 2015. "Producer's Choice" features some of Hewson's biggest tunes. Among the highlights are "Downside Up" a boogie tune with jazzy horns and synths originally released in 1981. The aforementioned "Perfumed Garden" has been transformed into a breezy mid tempo tune that will heighthen the excitement for what's next. "Messages from The Stars" harkens back to the days of eighties flavored boogie funk. It's a successful evolution of Hewson's prime cuts that will certainly please long time fans and impress newcomers as well.
Reg Dancy, 04/20

The Rail Abandon - Kalba
Wah Wah 45s
"Kalba" is the debut from Issac Birituro and Sonny Johns better known as The Rail Abandon. Biritur, a xylophonist from Ghana and Johns is a singer/songwriter/producer from Leeds. "Kalba", named after Birituro's home town in Ghana. The opener "Yesu Yan Yan" is a spirited tune that channels the spirit of Ghana thanks to the vibrant vocal harmonies and birituro's xylophone melodies. "Fur Svenja" is a warm folksy tune woven by Leafcutter John's guitar rhythms and Sonny John's vocals. Birituro's xylophone aligns beautifully with the string melodies featured on "Nye Fo Chen". Recorded in St Mary's Church, these emotive compositions take on a spiritual vibe that builds throughout the lp. This is a collaboration that was meant to happen. A duo from different paths come together to compose a brilliant record that will lift your spirits.
Reg Dancy, 08/19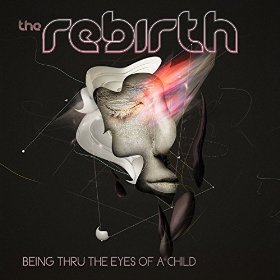 The Rebirth - Being Through The Eyes of a Child
Walk Talkin
It's a crime that we've had to wait ten years to the Rebirth's follow up to the amazing "This Journey In". You can find comfort that the new release "Being Through The Eyes of a Child" will not disappoint you in the least. Their is one noticeable difference, Noelle Scaggs, the featured vocalist on their debut has moved on but replacement Baskerville Jones more than holds her own. Carlos "Loslito" Guaico and company provide plenty of the sunny soul jazz arrangements you've come to expect from them here. They kick things off with "This Is Coming To?", featuring a funky guitar hook and soulful harmonies led by Jones. "Caterpillar" is a warm synth laden instrumental reminiscent of "Walk Talkin' Mizell" from their previous release. "Come On Over" is a stripped down gentle acoustic ballad. While their debut is a tough act to follow, The Rebirth succeed by delivering an joyful array of lush arrangements and funky rhythms worthy of repeated listens.
Reg Dancy, 06/15

The Red Flags - Hundreds Of Sunshine
Folkwit Records
The Red Flags are songwriter Keith Mouland (vocals, acoustic guitar, harmonica, whistling) and K.C. (Harry) O' Shea (upright bass, accordion, piano) here they bring us a very classy collection of Americana/alt. country that stands it fairly and squarely against most others of its ilk. The songs are stories of life, try and listen to 'Down Across he Border' to hear them at their best. Very good.
Graham Radley, 03/07
Page:
<
1
2
3
4
5
6
7
8
9
10
11
12
>