Music Reviews
Page:
1
2
3
4
>
Ed Motta - Aystelum
Trama Records
I recall talking to Ed Motta about his musical influences following his appearance at the Jazz Cafe a couple of years back. He cited a diverse spectrum of styles from Black Jazz / Strata East to Barry Manilow. Fortunately 'Aystelum' leans towards the former, particularly on tracks such as the opener 'Awunism', 'E Muita Gig Vei!!!', 'Balendoah' and the title track. His Brazilian soul roots are also present and correct on the fabulous 'Patidid' and 'Gueagui'. Of course he delves into the Parisian music hall style as he did on 'Dwitza', but on the whole this is an excellent set from an outstanding talent.
Andy Allen, 09/05
Ed Motta - Perpetual Gateways
Musthavejazz
For pianist Ed Motta, "Perpetual Gateways" is the gateway between his love of soul and jazz and just so happens to be his first US recording. Motta has assembled an impressive group of musicians, notably pianist Patrice Rushen, drummer Marvin "Smitty" Smith, Greg Phillanganes and many more. Among the highlights are "Hypochondriac's Fun", a jazz infused pop tune reminiscent of Motta's previous release "AOR". Those recordings undoubtedly inspired by Motta's admiration for Steely Dan. "Heritage Deja Vu" is another highlight filled with warm melodic Rhodes and Motta's powerful albeit soothing vocals. The midpoint of the disc segues into the jazz phase and the band stretches out as evidenced on "I Remember Julie". Motta displays his improvisational vocal dexterity while Trumpeter Curtis Taylor's colorful phrasings add another layer of pleasure. "Overblown Overweight" is another delight augmented by Motta's scat singing. Originally known as a pop soul singer, Motta's ascension into the jazz arena is seamless and this recording is nothing short of tremendous.
Reg Dancy, 02/16
Eddie Roberts - Roughneck Live In Paris
One Note Records
Since the release of Eddie's excellent Roughneck album back in 2004 he's been on the road with both The New Mastersounds and his Roughneck project, doing what he does best and packing out clubs all over Europe. Now is your chance to take the vibe of the live show which was recorded at Le Triptyque, Paris in October 2005 and enjoy it at your leisure. I'm unsure of the full line-up of the band but as always with Eddie's projects they come into their own at a live gig, and if you've not checked out the live show, shame on you. Eddie's second instalment of Roughneck should be out later this year: can't wait.

Simon Harrison, 03/06
Eddy Meets Yannah - Fiction Jar
Compost Records
The duo from Croatia returns with their third album and delivers with an enjoyable disc filled with their signature array of house flavored dance tracks, not to mention some nu-soul rhythms and progressive beats. Among the highlights are "Mr. Sakamoto & The Forgotten Rails", a futuristic house track enhanced by notable guest Zed Bias. "Little Dragon" is a cleverly composed broken beat treat. Yannah's soothing vocals and Capital A's low key rhyming style complement each other very well. Add Eddy's composition skills and you got a sure fire banger that ranks very high on the head nod meter. "Difference" is a nice mid tempo nu-soul treat that demonstrates that their talents stretch beyond dance music and they're equally adept at. "Nostalgic" is a high energy instrumental packed with a thumping bass and clever synth arrangements. Eddy's production talents and Yannah's vocal artistry make a winning combination. As solid as "Once In A While" was, Fiction Jar" is a much stronger record that you need to add to your collection.
Reg Dancy, 09/10
Eddy Meets Yannah -
Compost records
Yet another corking album from the Compost stable and this time it's from Eddy who is half of Eddy and Dus and Yannah aka Jana Valdevit. With a serious amount of musical history between them I always knew this would be good. With a mix-up of Broken beats, Jazz and Brazilian styles and top vocals from Yannah, make sure you pack this for your summer holiday because it'll make perfect sense on a sandy beach in the sun.
Simon Harrison, 07/05
Edwin Sanz - Overflow
Alex Wilson Records
Percussionist Edwin Sanz might be known more for his work with the European based band Mercadonega however he's done far more than that. After many successful years with them he went on to perform with the Cuban Orchestra known as Rodrigo & Gabriel. With "Overflow" his second release as a solo artist he's poised to become a household name. Sanz adds zest to his original compositions and a few covers as well. "Ella" kicks off with a soothing piano melody followed up with Elvin Castillo on vocals "Something About You" originally penned by soul singer Anthony David is transformed it into an infectious merengue. "Eres Tu" is a tender Latin ballad that features Wladimir Patz on vocals. "Overflow" represents the global influences that have helped shaped Sanz blossoming career. This is an engaging disc that's firing on all cylinders you'll no doubt enjoy.
Reg Dancy, 02/17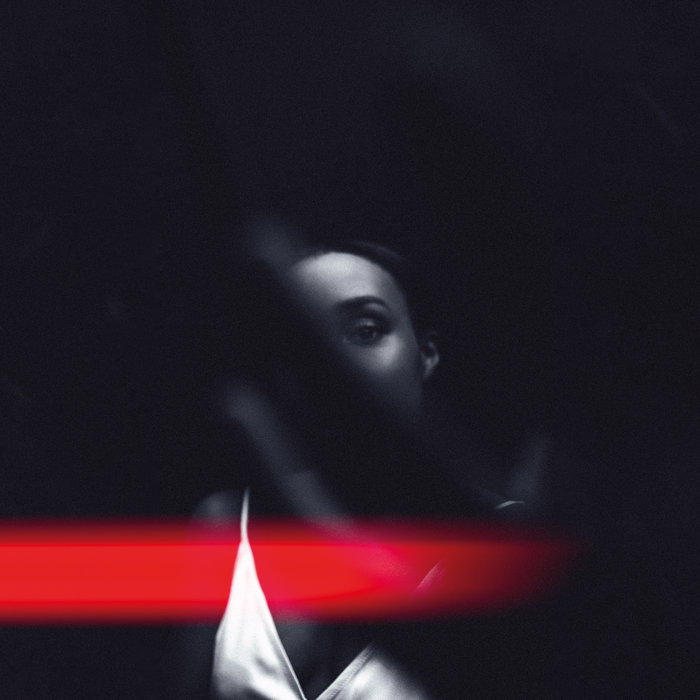 Ego Ella May - Honey For Wounds
Upper Room Records
Singer songwriter Ego Ella May has a way of making you feel you're in the middle of a conversation with her. You don't care what's it about as long as you're along for the ride. That's to say her languid vocals and superb songwriting make for a potent combination. Off the heals of her deeply satisfying 2019 release "So Far", she's back with "No Honey For Wounds". The eleven track release features an array of talented producers but make no mistake who's the star here. "Song For Bobby" finds her lamenting about a relationship that has come to an end. "Girls Don't Always Sing About Boys" showcases May's ease in gliding the listener through personal as well as social topics and sounding equally enjoyable along way. Both tracks feature an infectious bottom heavy groove topped off with warm chords courtesy of UK producer Eun. "Science" produced by Alfa Mist kicks off with a gorgeous melody followed by spacey synths creating the illusion that you've momentarily transported to the galaxy. This tremendous body of work instantly ranks as one of the best releases of the year. Ms May is on the fast track to star status.
Reg Dancy, 07/20
Ego Ella May - So Far
Tru Thoughts
"So Far" is the debut of South London native Ego Ella May. The ten track lp features three previously released songs from the "Zero" ep back in 2015. May also displays a flair for clever song-writing. Evidence of that lies with the gorgeous "Tea and Sympathy" where her lush emotive vocals float over the hypnotic hip-hop inspired beats courtesy of producer Wu-Lu and Budgie. "Underwater" and "Come On" are dreamy slow burning tunes with the latter featuring Kojey Radical. Of course the title track is the sweetener which kicks off the disc. May's seductive vocals lure you in and from that point you're willingly along for the ride. Each song is a blissful journey through the art of story telling. Four years after hitting the scene, "So Far" is certainly worth the wait.
Reg Dancy, 11/19
Elaine Correa - Rumba Con Flores
Movimentos
On her debut, Elianne Correa demonstrates that she's an talented pianist and composer. "Rumba Con Flores" is an eight track LP is woven by her love of Jazz, soul and Afro Cuban rhythms. That fabric is felt right from the start with "Wemilere", a pleasant tune filled with bata drums and a Yoruba prayer courtesy of Cuban Rumba player Gerardo de Armas and vocalist Manuela Panizzo. Cuban trova Yanaysa Prieto and British Congolese Binisa Bonner are the other vocelists on this date. Prieto sings lead on a number of tracks here. Among those include the standout "Rumba Con Flores" and "Aftertaste", the latter is certainly influenced by Correa's love of soul music and is filled with warm and melodic rhythms. Bonner's soulful harmonies provide the perfect compliment Prieto's vocals throughout the recordings. This is a delightful debut that delivers a slice of Cuba while seamlessly fusing other genres as well. Superb musicianship and blissful vocals stamps this as a must have. Correa certainly shapes up as an artist to keep on your radar.
Reg Dancy, 03/16
Elan Mehler - The After Suite
Brownswood Recordings
After an impressive debut with "Scheme for thought" on the Brownswood label, Elan Mehler returns with the gorgeous "The After Suite". Elan's sophomore release reaches higher degrees of sublimity than the first disc. Each composition is rich in harmony and is augmented by the inclusion of vocalists, particularly Becca Stevens. Her phrasing is so soothing on tracks like "Factory" and "The 54th Leap" and each is simply superb. "The After Suite Part 2" is another tune that strikes that delicate balance between powerful and tenderness. "Strange Bird" is a stirring solo that is a glorious display of Elan's supreme talents. I could go on about but you need to experience the sheer beauty of this record for yourself. Quite simply, this is an absolute gem that you shouldn't miss.

Reg Dancy, 09/09
Page:
1
2
3
4
>