Music Reviews
Page:
<
1
2
3
4
5
6
7
8
>

Jill Scott - Light of the Sun
Warner Bros
By all accounts, "Light Of The Sun" feels like a breath of fresh air for Jill Scott and that is good news for us. After all this is her first record on her new label, Blues Babe (Warner Bros), and the opening track "Blessed" is evidence that she is in good spirits. Jill opens up with "Blessed" a smooth foot stomper with strings in which she gives thanks for the blessings of her family, particularly her newborn son. "So In Love" featuring Anthony Hamilton is a lush feel good up-tempo tune with an infectious groove. "Missing You" is a slow grinding ballad that is the kind of tune one plays repeatedly when they're yearning for that special someone. "When I Wake Up" has a nice jazz fusion vibe and is warm and sublime. Overall "Light of the Sun" is a much stronger record than her previous release though not quite on the level of her first two albums. Then again, those two are classics by my definition. That said there is plenty here to keep you engaged. This is certainly a strong disc filled throughout with stellar production, heartfelt lyrical content and quality recordings to satisfy longtime fans and encourage newcomers.
Reg Dancy, 10/11

Jill Scott - The Real Thing: Words And Sounds Vol. 3
Hidden Beach Recordings
There's no denying that Jill Scott is one of the most significant artists to have emerged in the past decade but since her classic debut 'Who Is Jill Scott?' she has never quite captured the same sense of magic. That's not to say her subsequent releases haven't featured some great moments, they have and 'The Real Thing' is no different. 'Let It Be' and 'Only You' are strong cuts on a funky mid-tempo tip but my personal favourites here are the rich down-tempo arrangements of 'Insomnia' and 'My Love'. Well worth investigating for these tracks alone.

Andy Allen, 12/07
Jimi Tenor & Kabu Kabu - 4th Dimension
Sähkö Recordings
What's great about Jimi Tenor is that he refuses to be tied down to any particular style of music. For over twenty years he has dabbled in experimental rock, rare funk and African rhythms. It does seem however that he has found a comfort zone exploring variations of Afro-funk. His previous release, "Joystone" was a wonderful blend of West African, jazz and latin rhythms. With "4th Dimension", Jimi and Kabu Kabu continue where they left off and embark on a spirited journey that will keep your body moving long after the disc has finished. Standout tracks include "Mystery Spot" an energetic afro-beat inspired tune that sets the stage for what's in store here. "Mogadishu Ave" is another powerful track full of blistering horns and searing guitars. "Floating Orange" is high octane funk mixed with spiritual jazz overtones. This track is intense and worthy of repeated listening. In fact, I assure you will find it difficult to bypass any track on this disc. If you thought "Joystone" was hot then wait until you hear "4th Dimension". This is simply a fabulous record and another triumph for Jimi Tenor. I urge you not to miss it.

Reg Dancy, 02/09
Jimi Tenor and Rhythm Taxi - Live In Berlin
Kitty-Yo
As we wait in anticipation for Tenor's next album "Joystone" and it was a pleasure to finally hear the live experience. Recorded back in 2004 at Berlin's Club Maria this is truly something special but I'm a little unsure why it's taken so long for this to be released but it's here now and that's the main thing. You may well have heard about his onstage antics involving riding the white horse on stage or giving all the members of his band vintage champane, which adds to his persona and cult status in modern music. The press notes say that Tenor is a perfectionist and judging by these nine tracks all his hard work has definitely paid off. After listening to this live set only a few times, I really need to see Jimi Tenor live soon!
Simon Harrison, 04/07
Jimpster - Amour
Freerange Records
Fact: Jimpster needs more fingers. Why. You ask? Well, because if he had more fingers then he would be able to put them in more pies. Jimpster aka Jamie Odell, head honcho of freerange records, member of 'The Bays' and all round super nice guy has really hit the spot with this longplayer. This is Jimpsters first solo outing in album format on freerange and it doesn't disappoint in the slightest. Starting off will chilled out beats linked in with some sublime vocals courtesy of Shaye, Capitol A and Elsa Hedburg this really is a summer soundtrack not be overlooked. The tempo doesn't get much above the deep house mark, but the vibe is perfect. This, along with the superb production means once you hear this album you'll be wanting more and more. Highly recommended!

Jax, 07/06

Jiva - Day Into Night
Solunari Music
If you enjoyed "Sun and Moon", Jiva's first CD then you'll simply love "Day Into Night", their latest. Here, Jiva builds on their formula of soulful compositions with touch of bossa nova rhythms. Khari Simmons, the founder of Jiva, places an emphasis on live instrumentation. Each member of the group is very talented in their own right, with a number of them having outside projects of their own. The result is a vibrant, refreshing offering of soul music with no boundaries that will quench your musical thirst. "Sol E Lua" (which is Portuguese for Sun and Moon) is a wonderful song with a samba rhythm that displays awesome percussion work by Forrest Robinson. "Better2gether" is another pleasing track that relies on the vocal harmonies of Brenda Nicole and Chantae Cann as well as Khari's fine synth work. "This Love" features the lovely vocals of Rhonda Thomas. Rhonda was the featured vocalist on "Stars" and "I Realized", the hits from Jiva's debut cd. This upbeat soothing jam is bound to be a winner as well. "Understand" also features another great vocalist, Alex Lattimore, who really shines here as well. Jiva shows here that they have no plans of succumbing to the sophomore jinx. In fact you could say that this disc is even stronger than the first. The one issue I had with "Sun and Moon" was that the remixes filled out the end of the disc. Especially when I had already owned those remixes for months. Therefore, I always skipped over them. No such problem here. This is simply a great disc that you'll enjoy from start to finish. It's quality records like this that remind you why you love music in the first place.
Reg Dancy, 12/07
JJ Cale - Roll On
Because Music
Now 70 and back with his first collection of new tracks since 2004's To Tulsa and Back. Roll On has 12 tracks including the previously unreleased title track recorded with Eric Clapton. The style of course is the same & we wouldn't want it any other way great music played and sung in that laid back style but with great integrity and style. Magic.

Graham Radley, 05/09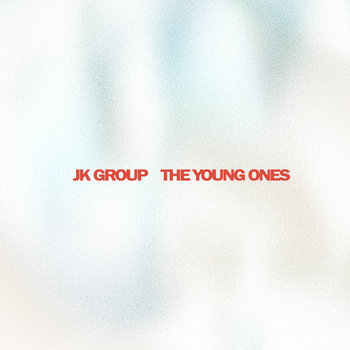 JK Group - The Young Ones
La Sape
Saxophonist Josh King stretches out on his own with the release of "The Young Ones". King taps into a more jazzier sound combined with Dilla inspired beats and house rhythms in contrast to the soulful hip-hop oriented sound of the Melbourne based group 30/70 of which he's an active member. "Seeds" is an infectious up-tempo banger with crackling percussion courtesy of drummer Ziggy Zeitgeist. It's essential jazz funk with elements of house that's irrestiblea. "Nutta One" is another up-tempo heater filled with spacey soundscapes. King's tone on the horn is big and broad as evidence on the slow burning "Jazz Muggie". On "23" the band dives deep into a samba groove and stretches out. Zeitgeist's powerful rhythms provide the canvas for King's horn and Lewis Moody's gorgeous piano melodies. King makes a potent impression with his debut and demonstrates the ability to lay down a groove in a myriad of styles. It's an impressive album that you shouldn't miss.
Reg Dancy, 05/20
Jnan Prakash Ghosh - Drums Of India Vols 1&2
Saregama
Re-issue of two CDs originally issued in 1968 (Vol 1) and 1979 (Vol 2) with tabla player Pandit Jnan Prakash Ghosh the inspiration and motivation behind the project. CD one has 10 tracks which looks at different drums in turn starting with the Pakhawaj which is played against the background of a tabla ensemble, other drums featured include khol, mridangam and dholak. CD two starts with a talba ensemble piece and then features drums from different parts of India including Dhak, Sree Khole and Tasha. Guests include Anindya Chatterjee, Sanjay Mukherjee, Ustad Bafati Kan and Anup Parsad & Party. Excellent.
Graham Radley, 12/07
Joakim - Monsters & Silly Songs
K7
This album from French producer Joakim begins in a very dark mood, with the theme firmly set on eclectism. You never know what your gonna get when you listen to either a Joakim remix or one of his own productions. Like a good Jack-of-all-trades, he masters all genres.
This is far from a club album (although 'DrumTrax' would go down a storm on the dancefloor), instead there is a fusion of electronica, pop, jazzy wiggle and dark chords a plenty to keep the mood deep and haunting. This is definitely the sort of album that takes a few listens to get used too. It's so up and down tempo-wise that your never sure what's about to drop. It would be hard to recommend this long player to anyone in particular, although I would suggest checking it out in depth and over time. Joakim definitely has some serious musical talent, which he puts to good use across the whole album and K7 have catered for their 'left of middle' fans by releasing this monster mash.

Jax, 01/07
Page:
<
1
2
3
4
5
6
7
8
>