Music Reviews
Page:
<
1
2
3
4
5
>
Kero One - Windmills Of The Soul
Plug Label
Those in the know with Japanese artists will know that Kero One has toured with Jazzy Sport and headlined already released tracks on Jazzy Sport and shows for artists such as Dj Mitsu the beats. 'Windmills Of The Soul' was also released a few months ago in the Far East and now's your chance to pick up this beauty for a normal price. This has been mostly produced by the man himself, with some help from his friend DJ King Most. The rhymes are simple and work a treat over the soulful and jazzy beats. Kero One also proves his excellence in production with some essential instrumentals, so make sure you check out tracks 'It's A New Day' and 'Ain't That Somethin?' Kero is also lined up to work with Quantic and DJ Mitsu in 2006 which should gain him some more deserved exposure.

Simon Harrison, 02/06
Kev Beadle - Presenting Private Collection Volume 2
BBE
Kev Beadle, one of the UK's premiere DJs displays his affinity for Avant Garde Jazz. His latest release "Private Collection Volume 2" contains a number of sparkling yet obscure Spiritual Jazz recordings that have grown in statue since their release more than forty years ago. When it comes to hard to find gems, there's no better place to start than with Archie Shepp's "Song For Mozambique". This soothing yet powerful tune features intense poetry from Haki Madhubuti. "I'm Trying To Find A Way" is another winner. This uplifting orchestral tune by Stanley Crowell features Trumpeter Eddie Henderson and Trombonist Julian Peterson among others. This enchanting release not only provides a sneak peak into Beadle's diverse collection but also shines a light on a cherished collection of music that has been long overlooked.
Reg Dancy, 09/14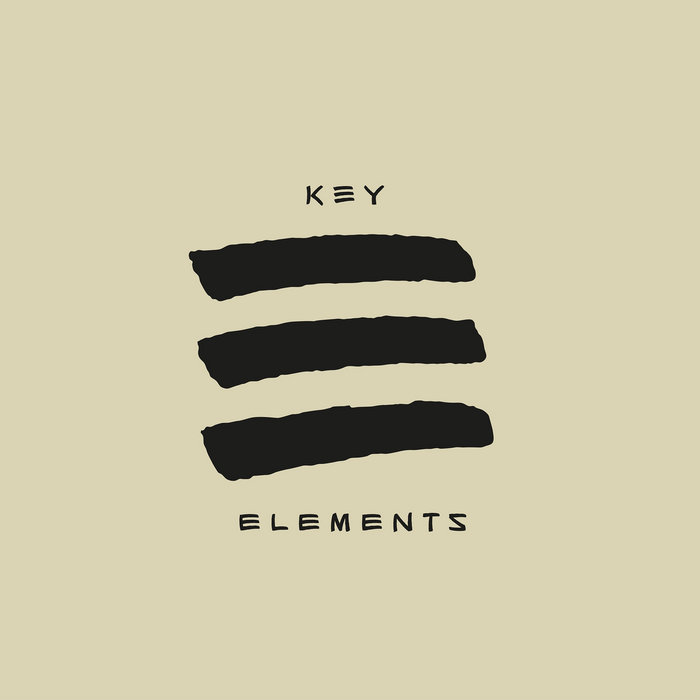 Key Elements - Key Elements
Sonar Kollektiv
DJ/Producer Marian Tone has been a fixture on the Berlin scene and his DJ sets feature his love for hip-hop, electronica and broken beat. Key Elements, his long awaited project on Sonar Kollektiv fuses these genres seamlessly with a touch of jazz to elevate this recording. Tone is joined by Drummer Waldi and Keyboardist and bassist Jim Dunloop. The opening track "Mike Needs Sugat" is laced with sweet colorful chordal soundscapes. "Orchestra Mode" is bursting with crystallizing keyboard like chords and bombastic drums. "Sua Onda" swings while shifting tempos, textures. and broken beat rhythms against a backdrop of gorgeous rhodes melodies. Toneis hits the mark with an impressive debut that's harmonic and melodic. I'm already looking forward to what he does next.
Reg Dancy, 06/20
Khruangbin - Mordechai
Dead Oceans
When the trio known as Khruangbin burst out the gate with "Con Todo El Mundo" in 2018, there was a collective praise. Their stylistic formula of psychedelic funk and vocal harmonies became an instant hit. Their sophomore lp "Mordechai" picks up where their debut left off. The opening track "First Class" is symbolic of their sound. An atmospheric tune filled with tight melodic guitar grooves and a thumping bass. "Time" has a touch of a boogie groove. The guitars are scaled back a bit but the groove is infectious nonetheless. "Connaissais de Face" has a slow burning tempo that serves as a canvas for a whispering vocal dialogue between two people. If you loved the first record then you can rush out and grab this one. There's little doubt these grooves will get their hooks in you. You won't resist.
Reg Dancy, 07/20
Kid Sublime - Basement Soul
Kindred Spirits
Former member of Rednose Districkt, shows how well this young talent can work on his own. He's picked a fine selection of vocalists which include Jneiro Jarel, Cee-Major, U-Gene, Lady Alma and others. Not only that but you won't stop shaking your hips to the deep grooves that Sublime has put together, which will rock any dancefloor or sound just as nice on your headphones. Kindred Spirits just continue their domination of things soulful.
Simon Harrison, 08/05
Kieran Hebden and Steve Reid - The Exchange Session Vol.1
Domino Records
Steve Reid is the legendary drummer who has played with all the big names over his some 40 year career. I could be all day listing artists, so I'll let you do the search through history. Over the last few years Soul Jazz Records have reissued Reid's excellent albums 'Nova' and 'Rhythmatism'. Kieran Hebden aka Fourtet hooked up with Reid for some heavyweight live shows and then embarked on two new projects with him. The first was the Steve Reid Ensemble's 'Spirit Walk' which was released again on Soul Jazz in 2005 and has already been reviewed here by Andy Allen. The second is the Exchange Sessions, which mixes experimental electronics within Reid's musical heritage. Volume One is only made up of three tracks: the first track is around seven minutes and the other two are around fifteen minutes each, and the latter two give them chance to spread their wings a little. As with all of Four Tet's previous work, give it time and all will become clear. Volume 2 will be released later in 2006.

Simon Harrison, 04/06
Killiam Shakespeare - A Town Called Elsewhere
Ropeadope
There were a flurry of great lps dropping in 2015 so you're forgiven if you missed the debut of Killiam Shakespeare. The Philadelphia based band is led by the duo of Keyboardist Corey Bernhard and drummer Steve McKie. Their debut unleashed a collection of spaced out funky compositions that defies genres and proved to be deeply satisfying. Their sophomore release "A Town Called Elsewhere" builds on that debut and demonstrates a maturity in their sound. There are hypnotic instrumentals to savor like "Barry's Prophecy" and Salt & Pepper Wings". There's some vocal contributions that lift these compositions another notch as well. Chris Turner's vocals are perfectly suited for the emotive "WDTKAL". Amber Navran of Moonchild lends her sublime vocals to "The One". The disc wraps up the funky string laden "Milk, Honey, Blood & Tears". This is one of a handful of bands separating themselves from the pack. The textures and the melodies will linger with you long after the song is over. You need to get familiar with them
Reg Dancy, 12/18

Kinder Atom - Soft Hand Feel
Nice + Smooth
Veterans of the electronic music scene, Kinder Atom are masters of a clean, highly polished and sharply produced sound that has a soothing, ambient quality to it, regardless of the setting. Whether it be the lilting dub of 'Bring The Herbs', the Squarepusher-esque drum'n'bass of 'DB8' or the soporific 4/4 of 'Sangria', the music is perfect material for a slick, contemporary soundtrack. Particularly pleasing and fitting then, that there is a bonus DVD with 7 music videos by various Toronto film directors.

Tom Breslin, 11/06
Kinny & Horne - Forgetting To Remember
Tru Thoughts Recordings
Espen is the producer who previously recorded as Bobby Hughes and on the soundtrack for Lock Stock And Two Smoking Barrels. This beautiful album features vocals by Kinny who is a classically trained opera singer, but her love for reggae and jazz always came first and touring with a reggae band resulted in her visiting Norway and deciding to live there. 'Forgetting To Remember' is the kind of quality production you'd expect from a release on Tru Thoughts, with far too many highlights to mention. Just because a number of the big named djs seem to be missing this, ensure you don't.
Simon Harrison, 05/05

Kira Neris - A Frozen Second
Faces Records
Kira Neris made a big splash with the 2007 release of "Behind closed doors", sampling jazz standards and arranging them with dance and house flavored grooves. He picks up where he left off with "A frozen second", another beautiful collection of edited nu-jazz compositions. Kira starts things off with "Judy in June", a mid-tempo nu-jazz groover that features warm female vocals dancing over a simple yet poignant piano melody. "Shivering Waltz" is aptly named for its dreamy hush like arrangements. "Rush!" is a foot stomping dance floor gem complemented with sampled piano riffs and warm string arrangements. "Damage!" is a futuristic house track with a hypnotic groove and a funky male vocal hook that repeats the verse "take it and do whatcha wanna do". Kira Neris's production talents and his affection for various musical genres are evident and a boon for the listener. This is another wonderful release filled with songs that would fit nicely in a club, a lounge or in your living room. Listen and enjoy.
Reg Dancy, 03/10
Page:
<
1
2
3
4
5
>