Music Reviews
Page:
1
2
3
4
5
>
La Shica - Trabajito DeChinos
Warner Jazz
Elsa Rovayo aka La Shica started off as a flamenco dancer but then singing took over as did taking a contemporary view of flamenco. She integrated hip hop into her music, not the most obvious of fusion partners but one that works really well taking both genres into new territory . There's still a place for the traditional though with 'Dos Carnes Paralelas' being a beautiful ballad with guest Miguel Poveda. Very good.

Graham Radley, 08/08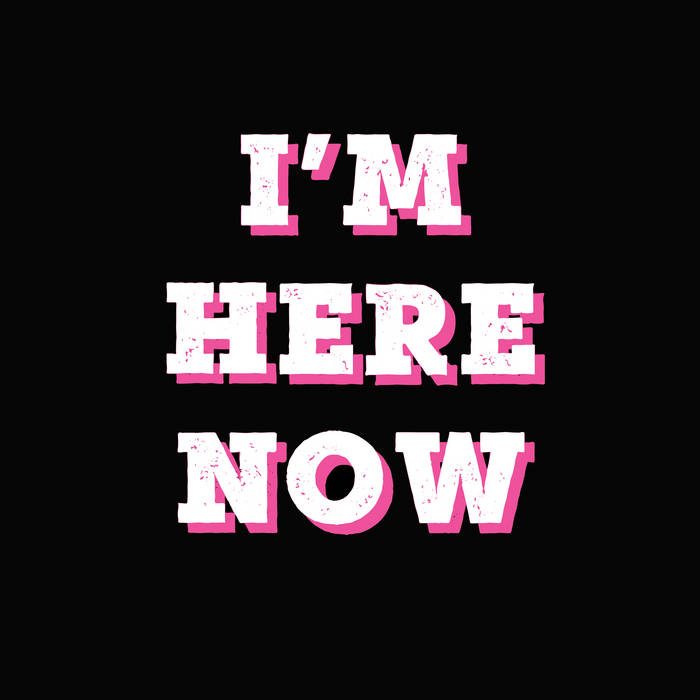 Lack of Afro - I'm Here Now
Bastion Music Group
If there's one thing you can count on from Adam Gibbons, the man behind Lack Of Afro is you know he's gonna bring the funk. "I'm Here Now", his latest release leaves no doubt. Armed with an array of talented vocalists and rappers, all Gibbons has to do is lay down an infectious groove and you have yourself a superb string of tunes. "You Could Do Better" featuring Camila Recchio & Wax is classic soul with wicked wah wah guiter rhythms and strings. New York rapper Kenzo knows what to do with "Bad As Self" and that's spit razor sharp verses over the head nodding groove."Wait For Me" is slow burning soul feating Mica Miller. "I'm Here Now" is an instant party starter with all the ingredients for a funky good time. All you need to do is show up, clear the floor and press play.
Reg Dancy, 09/20

Lack Of Afro - Jack Of All Trades
LOA Records
Multi-instrumentalist Adam Gibbons aka Lack Of Afro's aptly titled "Jack Of All Trades" finds him stretching out across a myriad of genres. As a result we suggest you dust off your party shoes and get into the assortment of grooves he's delivered. Whatever your taste is there's plenty here to get your motor running here. "Reach Out (Talk To Me)" is a classic soul floor burner with a tasty guitar groove featuring crooner Elliot Cole. "Only You & Me" is a funky Disco floor filler that features Alyssa & Camila Recchio. Wax & Herbal are two MCs that know how to get the party jumping and they demonstrate on "Back In Business" and "Take It Up A Notch". Gibbons finds room for a little rock and folk as well with "Over & Out" and "Home" respectively. Gibbon's sixth lp is much like previous releases, well produced and packed with tasty grooves. Loyal fans are in for a treat and new fans will be equally pleased.
Reg Dancy, 07/18
Lack Of Afro - My Groove Your Move
Freestyle Records
On his follow up to the successful debut "Press On", Adam Gibbons, the man behind Lack of Afro delivers another disc rich with rare grooves, live instrumentation and soulful vocals for good measure. "My Groove your Move" is filled with loads of funky rhythms that will make your body move. Adam plays most of the instruments here with a little help from his friends and heat things up right from the start. "Special Baby" is an up-tempo funk track with an infectious rhythm guitar as the driving force behind the groove. "Closer to me" is arguably the hottest track on the disc. The rhythm section is cooking some serious funk here especially with the Hammond B3 adding some extra sauce. Plus Roxie Ray's vocals are the seasoning that takes it over the top. The band brings the groove down to a slow burn with "Rejection in 6/8 time", the type of jam to cool down to from non-stop partying. The two hip-hop tracks are just decent however. "International" is solid and "Suspicious Glow" would've been much better without the corny intro. That said, there's more than enough funk here to satisfy any appetite. Plus the production here is excellent; each track embodies that live session experience where musicians recorded a track in one take. The result is a rewarding listening experience. Adam Gibbon's sophomore release proves that he knows how to bring the funk either as a DJ or a musician. This is another quality recording from the Freestyle label that merits your attention.

Reg Dancy, 10/09

Lack Of Afro - Time This
Freestyle
Adam "Lack of Afro" Gibbons has been quite busy since his last album in 2009. He has lent his talents to projects like label mate Frootful and Eddie Roberts of The New Mastersounds. "This Time", his latest release features an array of talented vocalists to shine upon a myriad of musical styles. Prime cuts include the ethereal "Holding My Breath" featuring Jake Morley. "A Time For" is a gritty mid-tempo soul tune balanced out by Wayne Giddens warm falsetto. "Contusions" sparkles with a mélange of horns and African rhythms. Wayne Giddens appears again evoking comparisons to Eddie Kendricks on the soulful burner "What The Hell". This is a progressive step forward from "My Groove Your Move" and a move that showcases the growth in Gibbon's talents. Overall this is a superb record that captures many moods. Whether you want to groove or simply need to chill, this record has what it takes to help you do it.
Reg Dancy, 01/12

Lady Daisy - In My Headphones
BBE
Lady Daisy has built up a strong following on the underground scene with her unique brand of hip-hop inspired funk and soul. Her sophomore disc "In My Headphones" seamlessly blends her husky voice with an assortment of tasty grooves. Credit husband/producer Batsource, who has also built a following within the underground hip-hop community with his beatmaking prowess. There's plenty of evidence here starting with the opening track "Ready" a playful soul tune filled with hip-hop influenced beats. "Fruit" is soothing soulful goodness with haunting melodies. "Full Circle" is a tender piano driven tune that displays the gentle side of this talented vocalists. No longer under the radar, Lady Daisy emerges with an impressive record that will no doubt widen her fan base.
Reg Dancy, 05/14
Landermason - The Reason
Lama
Third release for Fiona Lander and Paul Mason, their North East roots are displayed on 'Dance To Your Daddy' but most of the rest of the fifteen tracks are self penned. Described as a mix of folk and jazz you'd maybe need to think on the lighter side of both to get a better idea of where they are coming from.

Graham Radley, 08/07
LaNote - Rebirth
Futuristica
Avid fans of the Futuristica label may be familiar with the blissful vocals of LaNote from the Parisian soul electronica group Electric Conversation. Along with beatmaker As Valet the duo made up one half of the eclectic genre bending group. With her debut "Rebirth" LaNote takes center stage and the results are simply marvelous. Valet's compositions are drenched in down-tempo melodic rhythms. If that wasn't enough, several tracks also receive the remix treatment from an All-star line-up of producers such Marc Rapson, Mecca 83, DJ Spinna and more. Simon S adds his soulful jazz infused hip-hop touch to "Miracle". The title track is blissed out down-tempo soul remixed by Nicky Lars. It's filled with warm vocal harmonies layered with LaNote's vocals. "Truth Be Told" is warm and hazy soulful electronica at it's best. You'll find it hard not to get swept away by LaNote's low pitch airy vocals. In addition Valet's soulful compositions make this a brilliant release that you shouldn't miss. Just press play and let the music take you away.
Reg Dancy, 02/21
Lanu - This Is My Home
Tru Thoughts Recordings
When I read in the press release that Lanu is a member of The Bamboos I was expecting an album with killer funk anthems but I couldn't have been further from reality. What we have here is some of the best house, broken beats and soul, that could be easliy be mistaken for some of the top producers in those genres. It just goes to prove it makes no difference what your background is: if you're good you can do anything and Lanu does it with brilliance. You must check out the amazing Simon Grey featuring on keys on "Rise" and Cherie Mathieson on vocals "Runaway". This album is certain to cause a frenzy in many scenes over 2007: don't miss out.
Simon Harrison, 02/07
Lars Bartkuhn - The New Continent
Sonar Kollektiv
Lars Bartkuhn is a musician, a producer and a dj from Frankfurt who has built a strong reputation creating soulful deep house music on his own and with the group Needs. Before that group he was a jazz musician at heart, taking up the guitar as a teenager. He returns to his roots on "The New Continent", a project based on electronic and acoustic orchestrated compositions. The opening track "Goodbye Dancing Hello God" is an ambient tune with wonderful chord changes that conjures images of long drives on lazy afternoons along the countryside. A favorite of mine is "In Harmony With The Elements", a cinematic gem that's filled with dreamy soundscapes. "Prayer Dance Into The Sun" is filled with floating guitar solos and synths. I love how this track starts off in a melancholy mood then builds intensity towards the end. In summary this is a wonderful record from Lars Bartkuhn. The entire disc is a delightful listen. You can hear the influences from the likes of established artists like guitarists Marc Johnson, Pat Metheny and pianist Lyle Mays. Kudos to Sonar Kollektiv. They continue to fill their roster with exceptional artists making beautiful music.
Reg Dancy, 10/08
Page:
1
2
3
4
5
>