Music Reviews
Page:
1
2
3
4
5
6
7
8
>

Madera Limpia - La Corona
Out|here Records
Madera Limpia is Yasel Gonzalez Rivera and Gerald Thomas Collymore, their first album was released as the soundtrack to the 2004 documentary Paraiso which was about their life in their home of Guantánamo, Cuba.. On La Corona they blend local acoustic traditional music especially Changui with the music of urban youth in Cuba. Driving percussion driven rap, reggae and reggaeton underpinned by the roots of their homeland. Highly recommended.

Graham Radley, 09/08
Madlib - Sound Ancestors
Madlib Invasion
DJ/Producer Otis Jackson aka Madlib refuses to stay in one lane. His roots in hip-hop are firm and his deep dive into jazz and Brazilian music has elevated him well beyond your average beat maker. With his latest release "Sound Ancestors" he hands over hundreds of beats to Kieran Hebden aka Four Tet. Hebden hand picks and re-masters some of the beat conductoer's unreleased gems and knocks it out of the park. "Road Of The Lonely Ones" is a prime example. Madlib weaves together a classic 70s soul vocal sample over a drum snare beat. "Dirtknock" is vintage neck snapping hip-hop. "Duumbiyay" is another testament to the master of his craft. The tune features what started as acapella of children singing and culminates with spiritual jazz rhythms and live instrumentation woven together. Hebden arranges the entire disc with a nice flow so you're treated to one prime cut after another. With hundreds of tracks in his posession here's hoping another album like this one will be on the way.
Reg Dancy, 04/21

Madrid De Los Austrias - Mas Amor
Sunshine Enterprises
Austrian duo Heinz Tronigger and Michael 'Pogo' Kreiner, aka Madrid De Los Austrias recorded this their second album in Spain. Traditional flamenco is seamlessly blended with soul, jazz and contemporary dance rhythms to create a sun soaked fusion. 'Un Mensaje' and 'Para Don Alonso', which featured on the 12" are both present in their original form and whilst the former doesn't quite have the same impact as the Yam Who? Rework it's still a solid cut. In a similar 2 step vein is the title track 'Mas Amor' and for the dancers check 'No A La Guerra' and 'Rua Do Trombeta', two great modern jazz-funk excursions.
Andy Allen, 12/05
Makaya McCraven - Universal Beings E&F
International Anthem
"Universal Beings E&F Sides" presents fourteen new tracks from the critcally acclaimed 2018 release from drummer Makaya McCraven. One of the reasons these sessions were so special was the collaboration of emerging UK musicians playing alongside US musicians from the Chicago based label International Anthem. The roster resembles an all star lineup with Saxophonist Shabaka Hutchings, bassist Tomeka Reid, guitarist Jeff Parker, harpist Brandee Younger and others. "E&F" is a mixture of live recordings and studio sessions arranged by McCraven. "Half Steppin" is a searing tune highlighted by Soweto Kinch's alto sax rhythms and Kamaal Williams on keys. In addition McCraven's infectious broken beats make this track enjoyable either on the dance floor or any other setting. "Kings and Queens" features the dynamic interplay between McCraven and Hutchings while Junius Paul's funky double bass takes the track to greater heights. "Universal Beings E&F Sides" showcases a community of like minded musicians creating genre bending music with strands of hip-hop, jazz and much more. Their talents are in the capable hands of McCraven who weaves it all together into a marvelous artistic gem.
Reg Dancy, 08/20
Makossa + Megablast - Kunuaka
G-stone Recordings
After 20 successful compilations in the last ten years Makossa's heritage sits tight beneath this album, with hard beats and subtle tones. The collaboration here with Megablast works like some music mad conjoined twins permanently in the studio together. This is a breath of fresh air including two of the tuffest tunes so far this year - 'Kunuaka' and 'Mama'. Give this release your undivided attention as its place in your collection is just.
Steve Williams, 08/07
Makoto - Believe In My Soul
Good Lookin
The Good Lookin' label, home to Drum 'n' Bass pioneer LTJ Bukem, had rather drifted off my musical map of late, so it is particularly heartening to see it release a new artist album. Makoto, a confirmed Bukem-disciple, makes the kind of uplifting, melodic Drum 'n' Bass that is all too rare these days. You know, the kind with a sunny disposition, rather than the kind that was spawned by the Dark Overlord. Believe In My Soul is not breaking any new ground, but it's not supposed to. It's a high quality album full of intricately woven, musical Drum 'n' Bass, infused throughout with Jazz samples and soulful snippets that will please Good Lookin' fans both old and new. And, if that's not enough, it also includes bonus remixes by Marky and XRS.

Tom Breslin, 04/07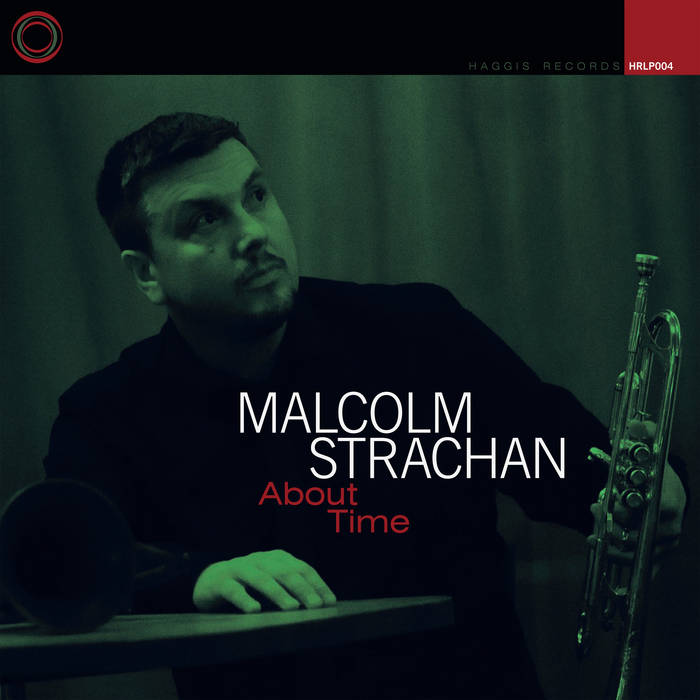 Malcolm Strachan - About Time
Haggis Records
Trumpeter Malcolm Strachan may be familiar to some as a founding member of the funk and soul band The Haggis Horns. In addition he's worked with a number of acts including The New Mastersounds, Mark Ronson and Lou Donaldson to name a few. With his solo debut "About Time" Strachan returns to his roots with straight ahead jazz. On "Mitchell's Landing" Rob Mitchell's baritone is the yang to Strachan's ying as their melodic soloing make the perfect partners. The Latin tinged "Better Late Than Never" is another delight that's filled with sizzle, thanks in part to George Cooper on Piano and a glorious horn section that also includes Atholl Ransome on Tenor and Dabby Barley on Trombone. Strachan has certainly absorbed the stylings of 60s soul jazz as evidence on the toe tapping "Time For A Time". "Just The Thought Of You" is a lovely ballad to cool down to. The title says it all, "About Time" is what fans will be saying upon listening to this superb recording.
Reg Dancy, 05/20

Malena Perez - Stars
Cubanita Groove
Malena Perez comes with a strong album of deep Latin house, which will appeal to lovers of Osunlade, who incidentally handles some of the production along with Alix Alvarez and Carlos Nino (Build An Ark). It features the singles 'Free To Fly', 'Chase The Butterflies' with both the original and Kenny Dope remix present here and 'Praise The Day'. The down-tempo groove of 'Surrender' and the breezy 'Tomorrow' are also deserving of your attention but the real standouts are 'Confession', an infectious flute and organ laced piece and the 4 Hero influenced 'What Do I Do'.

Andy Allen, 10/06

Mamer - Eagle
Real World Records
Dubbed as 'Chinagrass' this is music which is steeped in the traditions of Xinjiang, China's wild, desert province, the heart of Muslim culture in China. Layered, ambient music with traditional throat singing meeting alt country, it might sound strange but it's a perfectly natural unioun as on 'Celebration' with a guest slot for Bella Fleck. The Womad live set was great too.

Graham Radley, 08/09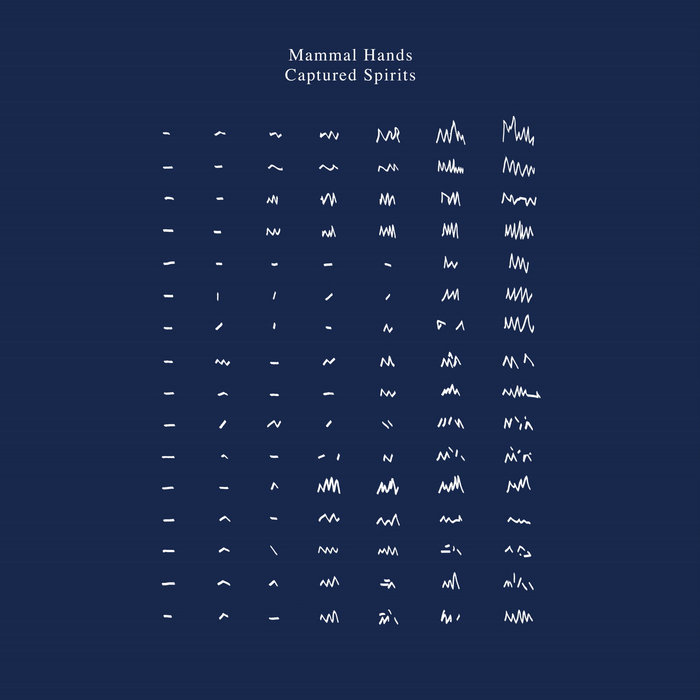 Mammal Hands - Captured Spirits
Gondwana
"Captured Spirits" is the fourth album the Norwich trio known as Mammal Hands. Saxophonist Jordan Smart, pianist Nick Smart and drummer Jesse Barrett merge classical jazz and electronica into a distinctively polished and engaging sound. Highlights include "Spiral Stair" where Nick Smart's melodic fingers strike a chord with brother Jordan's soft yet hearty tone. "Riddle" is filled with dazzling improvised interplay between the Smart brothers. Jordan's euphoric keystrokes set the bar for Nick's melodic phrases and create some wondrous moments. Let's not forget Barrett here, his drumming ranges from the orchestral to the understated whisper thereby setting the table for the Smart brothers to soar. Together the trio create a mood of euphoric orchestral soundscapes that provide a joyful spark throughout. A sparkling showcase and another gem from the Gondwana record label.
Reg Dancy, 10/20
Page:
1
2
3
4
5
6
7
8
>