Music Reviews
Page:
1
2
3
4
5
6
>

N'Faly Kouyate & Dunyakan - Tunya
Galileo Records
Promising release from one of the Afro Celt founders with N'Faly Kouyate taking centre stage on kora and balafon, his Belgian based band has members from France, Belgium, Angola and Cameroun. It's a bit rough round the edges in places but N'Faly's charisma shines through driving the band forwards.

Graham Radley, 08/08
N-Side - Jazz Opera
Shalamar Records
It's been two years since jazz poet Norman A. Woods, AKA N-Side first came to my attention via 'Three Voices From The N-Side'. That particular set brought together tracks from three separate but at that time unreleased albums, one of which was 'Jazz Opera' so it's great to see the full set finally see the light of day. 'Jazz Opera' is N-Side's tribute to drummer William Richard "Smiley" Winters who worked with some of jazz music's all time greats including Billie Holiday, Dinah Washington, Lester Young and John Coltrane. It features original music conducted by Winters himself and performed and recorded in 1973 by Les Oublies De Jazz Ensemble with Ed Kelly (Theresa Records) on piano. The music is interspersed with commentary by Winters taken from a previously unreleased interview. Together these elements form the basis for N-Side to deliver his unique and thought provoking poetry to great effect. 'Vanguard Five', 'The Art Of Traveling Black', 'Voices' and the title track are all essential listening but each track is a masterpiece in it's own right. Although this CD is not yet widely available, do yourself a favour and track it down. (Try cdbaby).

Andy Allen, 10/07

N-Side -
Shamamar Records
The second release this month from N-Side and one which sees him take a slightly different path. Of course his distinctive poetry delivery is present and correct but the musical accompaniment, largely provided by Ricardo Love journey's into soul/hip-hop territory. 'What Comes From The Mouth Of A Fool, 'Hero, I Know', 'Discovery (A Gift Within A Verse)' and 'Hidden Scars And Movie Stars' work particularly well and deserve to receive serious attention from the organic soul fraternity.

Andy Allen, 10/07

N-Side - Three Voices From The N-Side
Shalamar Records
'Three Voices From The N-Side' is the 1st album to be released by jazz poet N-Side, a.k.a. Norman A. Woods. It draws together a collection of tracks from 3 un-issued sets, 'Love Is Playing Live In My Bay Area!', 'Jazz Opera' and 'A Softer View From The N-Side'. Why these individual albums haven't been released is beyond me, since the standard of material presented here is brilliant. I'm currently hooked on the melodic 'Within 5%', a stunningly beautiful piece, 'The Tribe (That's Who We Are)', a real swinger and the avant-garde 'Vanguard Five', but touch down anywhere on this set and you won't be disappointed. Let's just hope there's more material coming from N-Side very soon.
Andy Allen, 10/05
Najma Akhtar & Gary Lucas - Rishte
Harmonia Mundi
Very interesting collaboration this, Najma is obviously well known for her collaborative work with Page and Plant, Peter Gabriel etc while Gary, a brilliant guitarist, has a hugely impressive CV having been part of Beefheart's Magic band as well as writing with Jeff Buckley on 'Grace'. This album is a perfect sum of its parts, for instance the fusion of Najmas gorgeous voice, tabla and Gary's bluesy guitar on 'Daaya' is just delightful. Well worth investigating.

Graham Radley, 08/09
NAS - Hip Hop Is Dead
Def Jam Recordings
When a Nas album is about to drop I get a sense anticipation similar to when Gangstarr and Dre release long players, Just hoping it's gonna be worth the wait. Nas's last 'Street Disciple' was way off his usual high standard and earlier outings. For 'Hip Hop Is Dead' he's switched labels to the force that is Def Jam, and I reckon this has definitely given the album the edge. The rhymes are tight and the beats are signature Nas. During the whole album Nas is blasting the Hip Hop industry, the commercialism of the front runners in the scene and the all out bullsh*t that surrounds a lot of major releases within this multi-million selling industry. He reminds everyone that whereas his peers are nowhere on the scene, he's still releasing tracks true to his sound. Hip Hop is dead? Not with Nas around it's not. Get this!

Jax, 01/07
Nat Birchall - Akhenaten
Gondwana Records
The saxophone is arguably the most seductive instrument there is. The level of tonality and harmonies that the elite musicians create can captivate you unlike any other instrument. It certainly helps when you're creating spirited music like Nat Birchall is doing on his release "Akhenaten". Nat has been around for many years, thirty to be exact yet this is his first release as a leader since 1999's "The Sixth Sense". He has kept busy by working in Matthew Halsall's groups as well as Arun Ghosh's jazz ensemble. That's a shame because "Akhenaten" is a deep spiritual session that will endear itself to all lovers of post bop jazz. It's clear that Nat has been inspired by the likes of John Coltrane and Pharoah Sanders, his compositions feature a high degree of passion and sensuality and his solos can exceed long stretches. The disc starts out with "Mica's Dance", a haunting blues tune with a lovely melody and simple chords that the quartet elevates to greater heights. "A Prayer for…" speaks for itself, a moving gospel inspired tune that will send chills down your spine. "Many Blessings" is a beautiful ballad that finds Nat blowing passionately while pianist Adam Fairhall's solos are majestic. What a wonderful record Nat has created here. With only four tracks listed here, let's hope there's another recording coming soon. For any jazz aficionado, this would be a welcome addition for your collection.
Reg Dancy, 11/09
Nat Birchall - Guilding Spirit
Gondwana Records
It's hard to listen to Nat Birchall's latest release and not feel the spirit of John Coltrane swirling in your head. Like the tenor titan, Birchall brings a lot of depth and spirituality to his compositions and surrounds himself with a ensemble of talented musicians to bring out the best in him. On the opening track, "Open Up The Gates", Birchall starts out with a colorful solo on soprano before building into a intensified and melodic gem. "Keep The Lights Shining is another winner where pianist Adam Fairhall's harmonic explorations blend perfectly with Birchall's passionate playing. The disc wraps up with the title track, a beautiful ballad that starts out with the subtle yet moving cymbal playing of drummer Gaz Hughes as well as Chris Manis on percussion. Birchall and Fairhall complement each other well as they ascend to heavenly heights on this emotional composition. Despite the obvious influences, Nat Birchall and company have created a wonderful record that showcases his own voice and asserts him as a musician to keep an eye on. Highly recommended.
Reg Dancy, 11/10

Nat Birchall - Invocation
Jazzman Records
Tenor Saxophonist Nat Birchall's latest release and first for Jazzman Records follows the lineage of Coltrane, Albert Ayler and Pharoah Sanders. Birchall's authoritative voice soars over a superb collection of spiritual jazz compositions penned by himself. "Song to The divine Mother", the opening track builds with a heighten intensity ignited by Birchall before drummer Johnny Hunter sets the table and keeps a tight rhythm throughout. Pianist Adam Fairhall melodic excursions shines brightly on "A Luta continua" and "Njozi". The rest of Birchall's supporting cast provide an understated yet firm presence throughout. Bassist Tim Fairhall lays down solid bass lines and percussionist Christian Weaver makes periodic splashes. "Invocation" is a call to the spirits past and present. It is through the enchanting Tenor voice of Birchall that you'll find pure joy with the response.
Reg Dancy, 12/15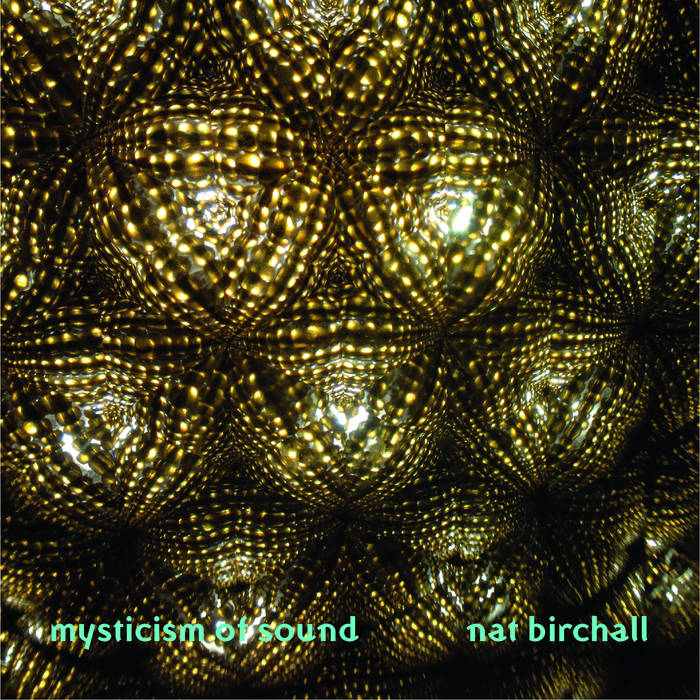 Nat Birchall - Mysticism Of Sound
Ancient Archive Of Sound
Nat Birchall has established himself as one of the titans on the Tenor and his latest release provides further evidence of that. "Mysticism Of Sound" builds on his impressive body of work of spiritual jazz compositions. Birchall plays all instruments here and demonstrates that he's up to the task. "Celestial Spheres" embarks on a spiritual journey that finds Birchall channeling the spirit of Sun Ra through his tenor and soprano sax soloing. "Dance Of The Sun God" is a delightful interplay with Birchall's horns rhythms and cymbal exchanges. The celestial synth rhythms of the Korg Minilogue figure prominently on "Inner Pathway" and "Outer Realm". Birchall hits the mark once again with a disc rich in inventive harmonies and meditative vibes that will certainly delight any spiritual jazz enthusiast.
Reg Dancy, 09/20
Page:
1
2
3
4
5
6
>