Music Reviews
Page:
<
1
2
3
4
5
>

Chucho Valdes - Jazz Bata
Malanga Records
Co-founding memeber of Cuban supergroup Irakere Chucho Valdes began his career as an aspiring Afro-Cuban jazz pianist and this excellent offering chronicles both one of his earliest albums as a leader in Cuba and a later offering from the early nineteen-eighties when his compositional talent and orchestral leadership was already well established. The earlier album dates from roughly 1972 and is an outstanding example of Afro-Cuban jazz with a modal influence in Valdes' playing inspired, perhaps, by McCoy Tyner. The percussive intro of 'Neurosis' leads on to freer improvisation mixed with blues inflections while 'Laureen' showcases the lyricism in his playing. However, the piece de resistance is unquestionably, 'Irakere' and possibly one of his finest compositions. In sum a highly accessible, yet challenging album in the same breath. The second album dates from a decade later and the Irakere group influence is far more discernible down to individual group members participating in the recording. Of particular interest is the inclusion of a song by nueva trova singer Sylvio Rodriguez 'Rabo de Nube' given the instrumental treatment and interestingly to be found on the latest Charles Lloyd album also. Here it is given a solo piano treatment plus flute accompaniment from German Velazco. One wonders whether Lloyd has been exposed to this recording. Devoted to his daughter, the ballad 'Claudia' is another excellent composition while the best solo is reserved for the piano vamp and ensuing excursion on 'Son para Leyanis'. With the current economic recession, it is heartening to know that independent labels are providing such excellent valuie for money. Extended bi-lingual notes from Cuban musicologist Maria elena Mendiola accompany the CD.

Tim Stenhouse, 05/08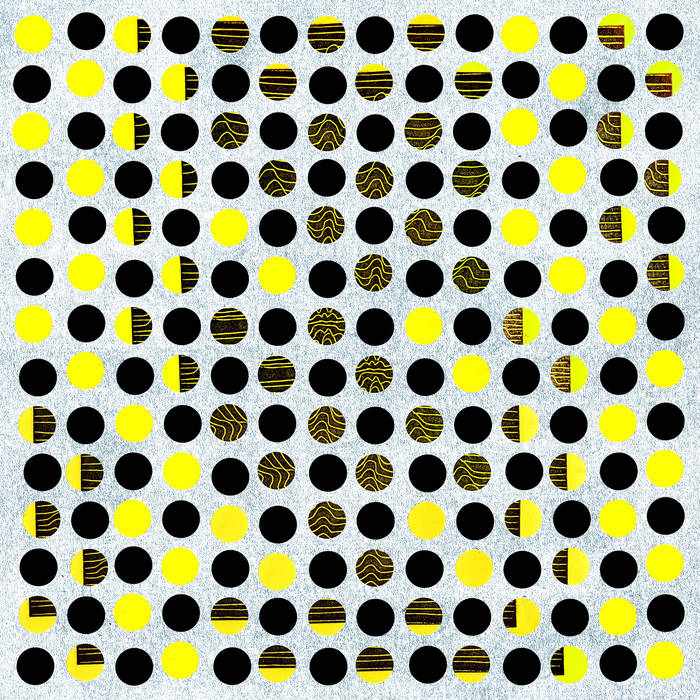 Church Andrews & Matt Davies - Neighbors
Health
Church Andrews & drummer Matt Davies collaborate on the experimental project "Neighbors". Church Andrews is the moniker for Kirk Barley and this is the follow up to the "CA1" lp he released in 2016. "Roadtrip" is filled with wobbly synths and oft-kilter beats. "Elixir" is a cascade of warped beats and spacey electronic textures. "Temporal" exudes a bit more warmth and provides a hint of Barkley's other projects under his namesake. Together Barkley and Davies explore the limitless possibilities between electronica and the drums. The result is a wide array of tone altering moods and sound sculpters definitely worth checking out.
Reg Dancy, 10/20
Cinematic Orchestra - Ma Fleur
Ninja Tune
The third installment is here and boy you should be getting excited. I've been thinking for a few weeks about what to say on "Ma Fleur" and I cannot come up with a better description than that when I met up with Simon S from Futuristica Music and was chatting to him about this album:The first time you hear "To Build A Home" it makes you wonder if you've just turned on Cold Play but in reality this is just simply beautiful music with wonderful vocals from Patrick Watson. We have more of those stunning arrangements and the added extra of another pairing with Fontella Bass. It was sad to read in the press notes that Fontella is ill but if you need your spirits lifting, just play the amazing "Breathe" and "Familiar Ground". There is a chance that a specially commissioned screenplay for a film might be made to accompany this release and I so hope Swincoe gets the chance to fully complete this project. Like both previous albums, just buy!
Simon Harrison, 04/07
Clara Hill - All I Can Provide
Sonar Kollektiv
Those of you who have been on the ball will have noticed that a number of tracks from "All I Can Provide" have been released on 12" over the last few months. With productions from Vikter Duplaix and King Britt, those guys gave Clara the exposure she deserved but it's the tracks with Slope, Atjazz, Sandboy and Meitz that really make this album worthwhile. These four producers cross broken, boogie and soul to make Clara's voice sound her best yet. S.K continues their domination.
Simon Harrison, 09/06

- Sideways
Sonar Kollektiv
The third album from Clara Hill, as the title suggests, is a folk orientated affair which although is a pleasant, overall lacks the impact of her previous outings. That's not to say there aren't any great tracks here, there are, particularly the duet with Thief, 'About You', the Minnie Riperton influenced 'Wonderful World' and the Marc Mac produced 'Everything'. It just would have been nice to have a few more tracks of this standard included.
Andy Allen, 10/07

Clara Moreno - Samba Esquema Novo
Far Out
You can say that Clara Moreno's career as a vocalist was destiny. She is after all the daughter of Joyce Moreno and Nelson Angelo are two of Brazil's most treasured stars. Clara's seventh lp "Samba Eequema Novo" is a reboot of Jorge Ben's 1963 lp. Among the highlights are a down-tempo version of the classic "Mas Que Nada". "Vem Moreno Vem", is a sweet duet with Wilson Simoninha. Bassist Thiago Alves haunting bass sets the mood for Moreno's sultry vocals on "Quero Esquecer Voce". The musicians here are part of Moreno's touring band and the familiarity pays dividends. Pianist Joao Cristal imposes a gentle and enchanting sound while Trombonist Paulo Malheiros horn arrangements are sublime. Moreno not only capture the spirit of Benoir's work but breathes new life into these timeless recordings. Once again Far Out recordings has released a beautiful slice of Brazil that you need in your collection
Reg Dancy, 10/16
Clive Hunt & The Dub Dancers - Clive Hunt & The Dub Dancers
Makafresh
Love this, the man has dub flowing through him and lets all his studio skills fill the CD with a wide range of dub influences from the safe to the adventurous. There's a conscious sprit flowing through as well, evident especially on my pick of the tracks 'Baghdad In Dub'. Highly recommended.

Graham Radley, 08/08

Clutchy Hopkins - Walking Backwards
Ubiquity Records
"Who is Clutchy Hopkins?" Everyone seems to be asking that question. With this disc, "Walking Backwards", he shows that he is a talented producer with smooth beats to lure you into his spaced out world. The disc starts off with "Sounds Of The Ghost", a dark mid-tempo instrumental that is drenched in funk with sketches of jazz layered underneath. "Love A Woman" is the only track with vocals, courtesy of Darondo. Darondo's voice is similar to Al Green and is perfect for the sonic landscape of Clutchy's beats. Combining elements of jazz and funk reminiscent of Madlib, Clutchy Hopkins provides us a snapshot of his skills. It won't be long before he becomes a household name.

Reg Dancy, 04/08

Coladera - La Dotu Lado
Agogo
And yet another winner from Agogo records. Singer guitarist and Belo Horizonte native Vitor Santana & Portuguese singer guitarist Joao Pires are the duo better known as Coladera. They're also joined by Cape Verdean master percussionist Miroca Paris. "La Dotu Lado" is a stirring collection of Lusaphone compositions inspired by Brazilian and Portuguese rhythms. The title track has a traditional bossa nova tempo highlighted by Santana & Pires unique guitar strumming and vocal harmonies. "Mandinga" is a swaying tune that features Aline Frazao on vocals. "Ceu Azulino" is filled with blissful flamenco rhythms. While their first lp failed garner much attention, this joyful release is a pleasure worthy of repeated listens.
Reg Dancy, 06/19
Collage - Fifty Four Minutes Twenty Seconds
Wool Recordings
The meaning behind the name Collage is exactly what you might expect, a diverse collection of musical elements. In the case of Collage the group hailing from Estonia , they have assembled an infusion of pop, folk and classical music aptly called Estonian Folk, a nod to the group's homeland roots. The amazing thing here is that this is a reissue, a recording from the late 60's that would easily fit in with any current recording of today. Estonia is located on the outskirts of the Soviet Union and is also the location of the Talinn Conservatory School of music, where a group of students was recruited by Ravio Dikson. The results are a peaceful blend of world music. Some of the standout tracks are "Petis Peiu", a Brazilian flavored tune. "Vastalaul" begins with collective harmonies that would make the Manhattan Transfer proud and then glides into a folk flavored samba. "Ehted Kadunud" is a mid-tempo soul groover with funky rhythm guitar licks. "Tutar Nubab Ema" is a warm modal jazz ballad that features superb flute playing over a seductive piano melody. Never mind that the tracks here are sung in Finnish. The melodies of the music and the vocal harmonies provide a pleasant listening experience no matter language barriers may exist, not to mention an insight into the musical Estonian musical history. This is certainly worth checking out.
Reg Dancy, 03/10
Page:
<
1
2
3
4
5
>