Music Reviews
Page:
<
1
2
3
>
Vector Lovers - Capsule For One
Soma Records
This is the second album outing for Reading born, York based electronica maestro Martin Wheeler. It picks up nicely where last years self titled album left off, with a superb flow of crunky 4/4 beats entwined with lush melody fuelled chords. Those familiar with Wheeler's work will note that some of the tracks on this Album were released as a very limited CD e.p. under the guise of Badly Born Droid a few months back. The first single to be lifted from the long player will be 'Boulevard'; Rolling out at over 10 minutes this really defines the album's spaced out electronic feel. The opening track 'Nostalgia 4 The Future' and 'Virtual Kittens' see's VL stepping into more up-tempo dance floor territory which contrasts the superb blissed out tracks, 'City Lights From A Train' and 'Neon Sky Rain'. Be sure to check this out.
Jax, 06/05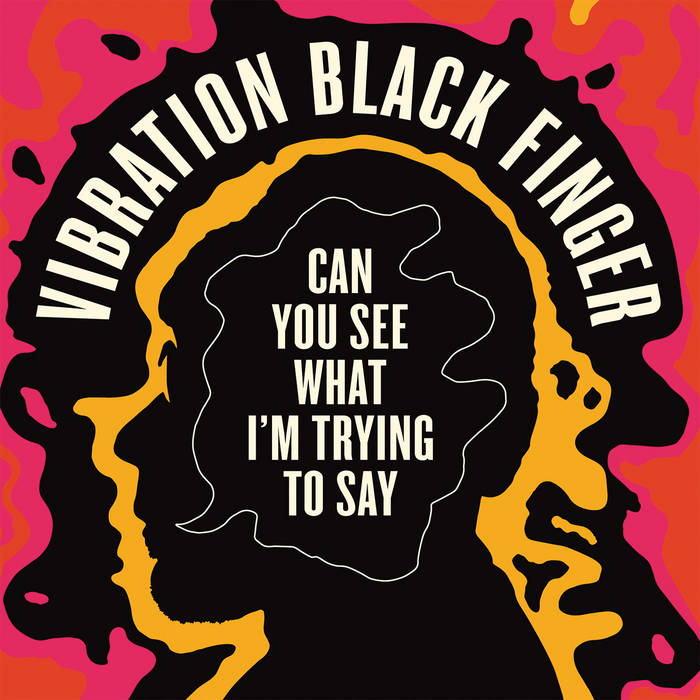 Vibration Black Finger - Can You see What I'm trying To Say
Jazzman
Vibration Black finger is the brainchild of guitarist/composer Lascelles Gordon. "Can You See What I'm Trying to Say", a quote from Saxophonist Marlon Brown gives a nod to the obscure spiritual jazz recordings of the seventies. Gordon has compiled edits and recordings over the years from DATs, reel to reel and cassettes. In addition several recordings were made with fellow members Ben Cowen and Diana Gulkind. The opening track "Empty Streets" is just one of two tunes recorded live in studio and it's a beauty. Ebony Rose's haunting vocals glide over a hypnotic bass and flute rhythms. "Acting For Liberation Pt 1" is eleven minutes of celestial vibes shaped by spacey synths, horns and electronics. "Liberation Pt 2" is a reprise faeturing the vocals of Maggie Nichols. Gordon's second release offers a window into his vision. The result is a wonderful arrangement of sonic and spiritual vibrations past and present. Jazzman records never disappoints and this is no exception.
Reg Dancy, 08/20
Victor Deme - Victor Deme
Chapa Blues Records
Oh what a joy this CD is, a debut from Victor Démé, a 46-year-old singer from Burkina Faso. His rich, warm voice is of the sort to give you goose bumps, mixed as it is with some delightful guitar playing and a rawness that just adds to its charm Very highly recommended.

Graham Radley, 11/08

Vieux Farka Toure - Fondo
Six Degrees Records
Follow up to his 2006 debut and it's a solid step forward with the desert blues so much the trademark of his late father now broadened out by the introduction of more modern influences. Check out the dubby 'Diaraby Magni' for an idea of the newer influences and 'Wale' for the traditional side of things, including guest vocals from Afel Bocoum and 'Paradise' with Toumani Diabate guesting. Highly recommended.

Graham Radley, 08/09
Vieux Farka Toure 'Remixed' - UFOs Over Bamako
Modiba Productions
11 remixes of 7 tracks opening well with Yossi Fine's dubby 3rd Bass Remix of 'Ma Hine Cocore'. The tracks all let the original shine through but take them in very different directions- so the purists likely to be up in arms but that's their loss. My two favourites are DJ Center's funky jazz take on 'Sangare' and Nickodemus's afro funk take on the same track. Adventurously good.

Graham Radley, 12/07
Vikter Duplaix - Bold & Beautiful
BBE Records
It's with great anticipation that Vikter Duplaix returns. I've been a huge fan since Critical Point's "Messages" and I had high hopes. One thing for sure, Duplaix has a wonderful voice, but "Bold & Beautiful" took me a little by surprise. I was expecting a mix up of styles, when in reality this is a more soulful, downbeat affair, except for "A Life Worth Living" and "I See The Sun", with the latter finally seeing its official release. It's two years since the bootleg surfaced, yet it still sounds good as ever. With expectations so high, I was expecting to be blown away, yet it's a great album that will grow on you over time.
Simon Harrison, 11/06
Viorica & Lonitsa Clejani Express - A Delva
Network
There is a really brilliant number of gypsy music releases just now and this one is straight out the top drawer. The village of Clejani in Southern Romania is the birthplace of an amazing number of brilliant musicians, including Taraf de Haidouks, their arranger and musician Ionitsa, with his wife Viorica, decided to branch out and form Clejani Express here we get both highlights from recent years and some brand new recordings. Top class.
Graham Radley, 06/07
Visioneers - Hipology
BBE
Marc Mac demonstrated his love for hip-hop when he dropped "Dirty Old Hip-hop" for BBE in 2007. With his latest release "Hipology", he takes his appreciation to another level. "Hipology" is filled with jazz infused funk and soulful hip-hop treats that are certain to keep your head on a swivel. The disc is also filled with first rate performances starting with BK MC T.R.A.C. who reminiscences about simpler times during his youth on "Back In Time". On "Shine", underrated wordsmith John Robinson waxes uplifting poetics about fulfilling your dreams. On "Swahililand", Marc reworks the classic Ahmad Jamal track made famous by De La Soul and gives it a fresh coat of beats to groove to all over again. With other notable funky gems like "Jungle Green Outlines" and the classic "Apache", "Hipology" is poised to deliver immediate satisfaction to hip-hop heads and funk aficionados alike.
Reg Dancy, 07/12

Vladimir Cetkar - We Will Never End
Vladimir Cetkar
Macedonian native and New York resident, Vladimir Cedkar is a guitarist, vocalist, composer, arranger and producer whose debut studio album 'We Will Never End' is pure class. He cites George Benson and Earth Wind & Fire amongst his influences and it shines through the up-tempo feel-good grooves 'All For You', 'Born For The Screen' plus the string laced jazz-funk cuts 'The Open Space' and the title track. How this guy hasn't been picked up by a major label I'll never know!
Andy Allen, 03/08

Voice - Gumbo
Public Transit Recordings
Voice has often been compared to Bahamadia, mainly due to their similar voices and I'm sure she won't be dismissing that. Voice has recently featured on Marc Marc's Visioneers and Zero dB albums, which is certainly diverse, and that pretty much sums up the feel to "Gumbo". Voice sounds ace, whether the beats are hip-hop, or broken, or in-between, but that could be due to the heavy weight producers involved i.e. Marc Mac, Moonstarr, Murr, Arch Typ and Alister Johnson. The lyrics are also a treat: witty and flowling wonderfully over the beats and basslines. Hip-hop producers should take note... this is the way forward!
Simon Harrison, 11/06
Page:
<
1
2
3
>